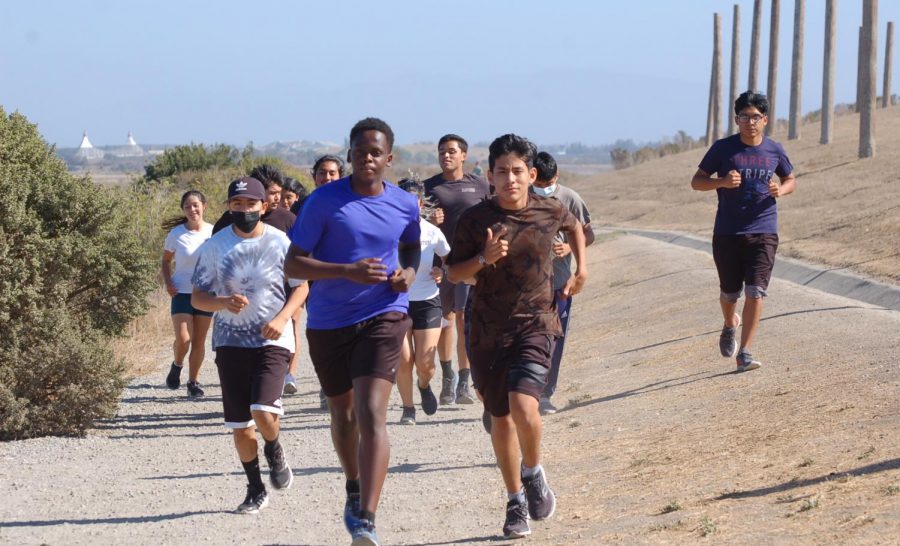 Some 18 students from the Cross Country team participated in the first race of the year on Aug. 31 against King's Academy at Byxbee Park in Palo Alto. The race followed a 2.75 mile course that included a hill. As it was a "friendly" pre-season race, no winner was declared.
"It's a race against yourself," said Cross Country coach and History teacher Cal Trembath.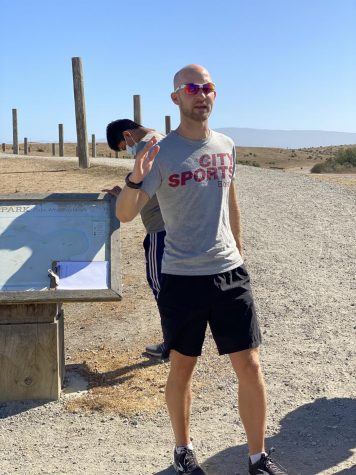 Currently, the Cross Country team has about 20 members, half of them juniors and most of them boys.
Cal said the purpose of the first friendly race was to "set goals and practice in a less pressured race environment."
Some highlights from the race included senior Billy Rosas and junior Yoanfranco Ochoa, who ran faster than their pre-pandemic best times. Also, some students who had never run a race previously had their first opportunity.
Senior David Martinez called the race "energizing, but tiring,"
"I wanted to keep going and keep up, but that was tiring," David said. "It was also fun."
David's goals for the team this season are to make it to the state championships. As for personal goals, he hopes to run a 2.95 mile race in 17:30 minutes.
The Cross Country team practices every day during 9th and 10th periods, preparing for the coming races. The first season race is scheduled for Oct. 6 at Crystal Springs.