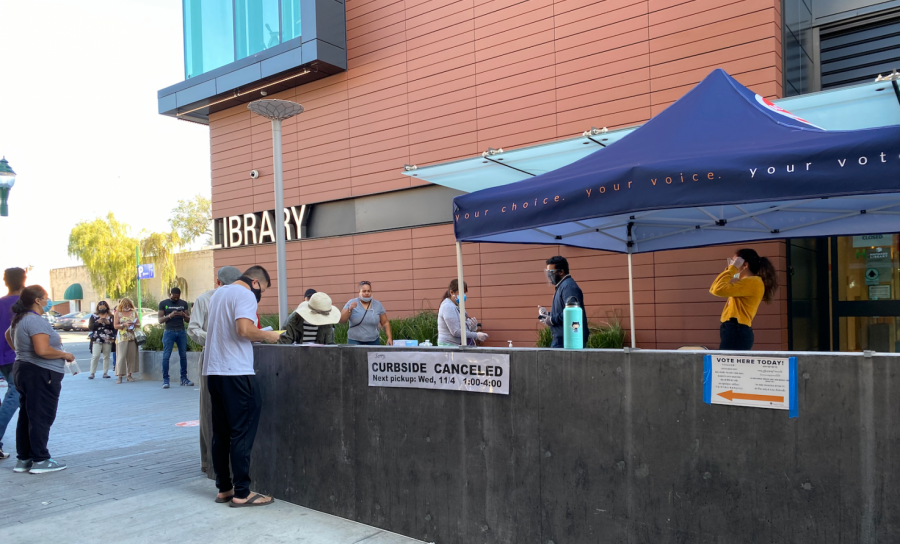 Gaby Sainz-Medina
Striving to create a forum for students to learn more about politics and support voting in the election, several teachers have created a new "Civic Engagement Initiative".
AP Government and Economic teacher Jaya Subramanian, American Literature teacher Stacy Arevalo, Principal Chris Bischof, and Vice-Principal Helen Kim provided space, time, and resources for the group to pursue its work. The group has been meeting every Friday during lunch and plans to focus on different issues each semester. 
"It came out of ideas from conversations that became ongoing, a lot which we had this summer with Chris and Helen," Stacy said. "About personally feeling frustrated, about what should we do? We learn about so many problems and injustices, both on our own and through our curriculum, and we wanted to provide an avenue for our students but also the greater eastside community alumni and staff."
With the national and local elections around the corner, the Civic Engagement Initiative focused on combating voter suppression. During the first weeks of school, the group focused on learning about voter suppression and how it has evolved over the years, referring to articles, books, and social media advocates. Then they transitioned into taking action via sending letters, postcards, and texts and making phone calls to people encouraging them to vote and educating them about how to do it in their area.
Text-banking involves sending text messages to voters or potential voters about the upcoming elections. Phone-banking is where students call people across the country through a group called "Reclaim your Vote" and have conversations ranging from helping people register to vote to answering their questions or discussing candidates.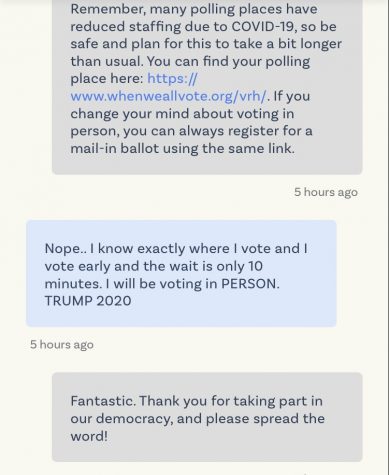 "When calling North Carolina, I introduced myself and stated my purpose," said junior David Martinez. "The first thing the person said was 'I'm going to vote for Trump,' then asked me if he's the candidate who is going to give him a stimulus check. I was just confused, I didn't really know how to respond to someone who was voting just for a check." 
Students preferred to sign up for text-banking, which involved a short training and downloading an app, and then working independently based on a central schedule. The non-profit, non-partisan organization driving this effort is called When We All Vote and was founded in 2018 by former-First Lady Michelle Obama, actor, and playwright Lin-Manuel Miranda, and several other famous actors and musicians.
Jaya said that the importance of voting and elections isn't only in the national races, but in local and state elections that don't get as much media attention.
"If you care about the community you live in, and are concerned about affordable housing, it's not Washington D.C. or Congress who decides on these policies, it's decided at the local level," Jaya said. "It's the simplest form of participating in government."
Jaya said that after the election, the Civic Engagement Initiative will take on other issues of public policy, such as immigration and criminal justice reform.