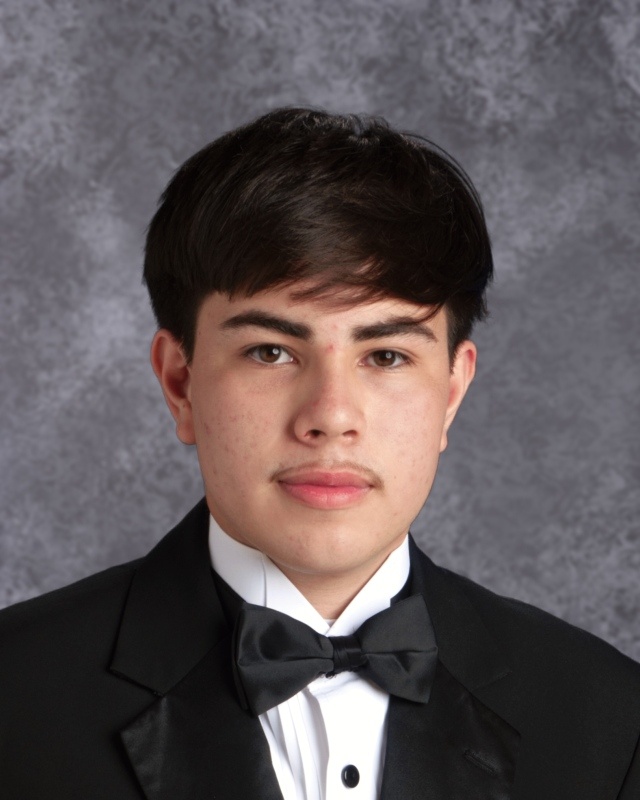 Photo by Lifetouch National School Studios Inc.
Alexis Lopez
Alexis Lopez has been in Eastside since middle school, and with the transition to high school, he came to particularly enjoy several aspects of his Eastside experience, including soccer and his SRI presentation. 
Alexis has played soccer since his freshman year and participated in this year's Little League and said it was enjoyable to play soccer with his friends. One of those friends, senior Jose Brambila, has known Alexis since middle school and they became friends through their shared interest in soccer. Jose says what he enjoys most about Alexis is his inescapable humor, which follows him wherever he goes. When Alexis and Jose are together in class, they always manage to build fun memories. 
"Any class me and Alexis had together always was a nightmare for the teacher — even more when they sat us together," Jose said. "Jaya would call us "the dynamic duo" and would always have us seated at the front."  
During his preparation phase of SRI, which he presented this year, Alexis chose to talk about conservation and poverty in Madagascar, specifically looking at the impacts of ecosystems and deforestation after seeing that he could learn and present on two concepts at once – conservation and poverty, which were intertwined.
"I liked learning about something about a different country, and being more aware about global issues was something that I've never done before, so being able to do that this year was cool and enjoyable," he said. 
U.S. History and Writing for College teacher, Cal Trembath has taught Alexis for two years, been his advisor for all four years, and was his SRI advisor.
As his SRI advisor, Cal found Alexis's choice of topic fascinating and new because he had never studied something like that or seen other students take that specific approach. What Cal values the most about Alexis's SRI was his hardworking spirit.
"I loved how kind of curious and excited he got about it, he did such a good job in the process," Cal said. "He was always a day or a week ahead of schedule, always came to our meetings with specific questions, and was incredibly professional." 
Alexis wasn't always the curious learner he is today, it took some effort and pushes of motivation to get him to turn in assignments and feel ready for taking on assignments and studying in the beginning of  high school. After coming to the realization that he had to try hard if he wanted to get into college, Alexis began to study more and says he started noticing  major improvements his junior year of high school. 
Cal however, has been seeing Alexis's growth since his sophomore year, and said it was almost as if "flipped the switch" and changed how he approached his work.
"It really is like a night and day difference between where he was in summer bridge, because even in sophomore year, something really changed and he grew up a lot," said Cal.
Alexis will attend San Jose State University in the fall.