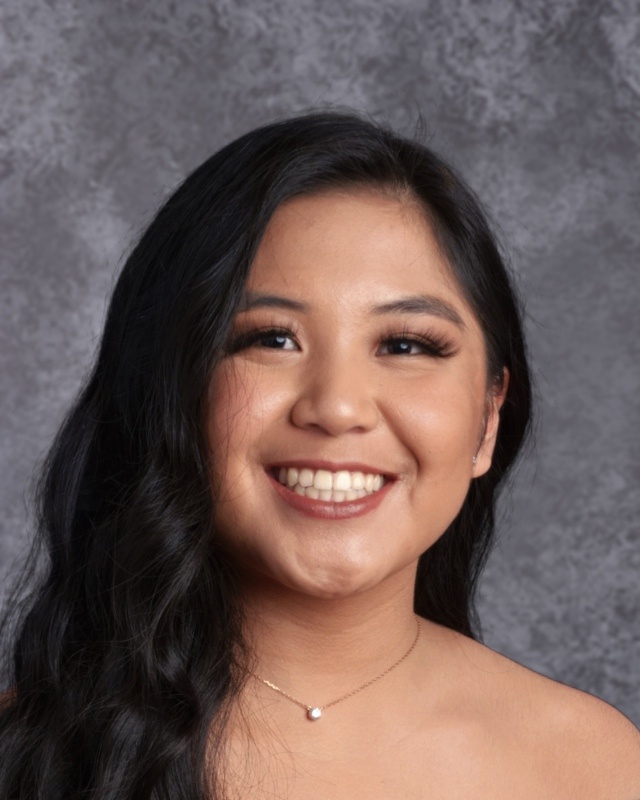 Photo by Lifetouch National School Studios Inc.
Alana Balocating
Alana Balocating is a kind-hearted and hardworking senior who has proven herself to be incredibly talented in more aspects than one.
As an athlete and a student, Alana has had a lot on her plate since Day One, but even with the extra work she has managed her time while giving it her all on the girls basketball team.
"I grew up playing basketball, so basketball has been always present in my life," Alana said. 
To Alana, who plays shooting guard and small forward, basketball is much more than a sport.
"I'm an introverted person, like really shy around people I don't know, so basketball really helped me branch out and make friends," Alana said. "That's how I met most of the people that I'm really good friends with now. Through basketball and through our passion in sport. It made my high school experience better and easier than I thought it would be."
Senior Stephanie Soria describes the first time she met Alana.
"We met through a mutual friend that brought her along to our friend group," Stephanie said. "She was pretty shy, as one is coming into a new school not knowing many people. Nonetheless she was funny and was a good addition to our group. We clicked really quickly and she's so easy to get along with, which is rare to find in just anyone."
Senior Bresy Pedraza-Perez appreciated the way Alana was always there for her.
"I remember I was having a really tough time and didn't really want to be at school that day," Bresy said. "She was the first person that came up to me and gave me a hug. I think she could tell that something was up but I'm not good at talking, but she still let me know she was there for me."
Alana feels proud that she was able to have reached this point and hopes to continue to grow and find herself in college. Aspiring to become a sports medicine physician, Alana will attend University of Oregon in Eugene, Oregon and major in Biology.
"I'm most proud of getting to where I am now because I think if I had told myself about my schedule when I was in middle school, I would have cried," Alana said. "I think I'm just trying to find self-growth, self-acceptance and finding a way to find happiness in the dark times, especially if I'm going to be away from family."
Stephanie shared some final words of support: "She's the absolute best and will always be my best friend. I hope she achieves everything she's worked so hard for."