Anhely Pacheco-Oropeza
Back when school was held in person, you could usually find Anhely Pacheco-Oropeza in the dorms, sharing her contagious smile and hilariously witty sense of humor. 
"I liked living in the dorms, it was pretty fun and it allows you to have some time to yourself," Anhely said. "In the dorms, you are also surrounded by people who can support you since they have or are going through the same thing."  
Friends call Anhely "artistic," and Anhely said she's been able to make that shine through thanks to electives classes like Art, Photography, Dance and Drama.
"I've noticed that her art has gotten a lot more diverse and experimental," said Art teacher Linda Filo. "Her subject matters have become more mature too. you can tell she has more control over her medium."
Junior Judge Cantrell, a close friend, admires Anhely's talent.
"She never gives herself enough credit for how talented she is, and that makes her very selfless," Judge said. "She is super-generous and has an amazing sense of humor, and she treats everyone the same, regardless of where you come from." 
Anhely credits most of the fun she had in high school to her friends.
"Although I'm feeling great to leave and move on, I will still miss my friends," Ahnely said. "I remember I was super-quiet and isolated in Summer Bridge, but I eventually met the people who have been there for me."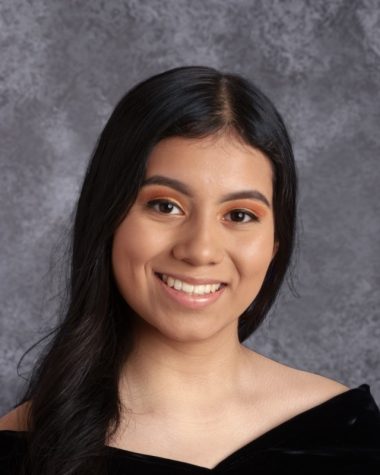 "I remember when I first met her, she was this ball of light who had a pretty infectious smile, and she was so friendly and welcoming," Judge said. 
Another close friend, junior Chris Escalante, said one of his favorite memories is from a trip they took to Lake Tahoe early on, surrounded by beautiful scenery. 
"We spent it all together which made it the best," Chris said, "especially since that was our first trip together and it felt as though we got to know each other on a different level." 
Anhely will take her artistic spirit and big heart to San Francisco State University in the fall. Lucky for them, because as Chris said, "She is most likely to keep a smile under any circumstances."