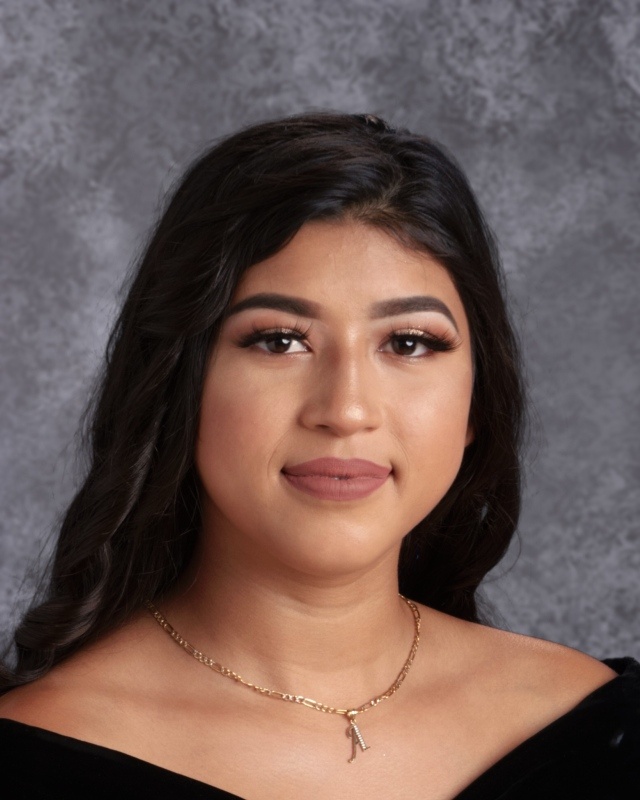 Photo by Lifetouch National School Studios Inc.
"Nani" Delgado Yepez
When friends were asked to describe Arianne "Nani" Delgado, the words loyal, caring, selfless, and understanding topped the list. 
"Nani is honestly the person that even a stranger would confide in," said classmate and friend Maria "Lupita" Madrigal Landa. "She is such a people person."
In her free time, Nani likes to hang out with her friends and make memories.
"The first memory that comes to mind is when we went to the beach and just walked and talked along the beach side," Lupita said. "Nani is different from everyone else because she's always upfront with people." 
Senior Cynthia "Cindy" Arinaga Hernandez met Nani in high school. At first they didn't talk, but once they had the chance to connect, Cindy found that Nani was the funniest and most caring person ever.  
"I talk to her, she makes me laugh and always asks me how I'm doing," Cindy said. "We enjoy going to new places and eating."
When Nani was younger, she went to a very small private school in Menlo Park, where she heard about Eastside, which most of her classmates wanted to attend.
"I chose Eastside because I knew that it was a very well-known high school that helps their students attend college, and as a first generation student I wanted to have that opportunity," Nani said. 
Nani remembers feeling shy on her first day at Summer Bridge, but also ready to begin high school. One thing that Nani liked about Eastside right away was its small size and that it felt almost like a second family because she was connected to the teachers and to everyone else. 
Nani says that is what she will miss most about Eastside — the small community and the close interactions with teachers and friends.  
She recommends that Eastside students take advantage of that aspect of campus life. 
"I suggest that they talk to their teachers and community whether they need more time or they need help or just in general," Nani said. "Just stay in touch with the teachers because they are very helpful." 
Now, Nani is ready to branch out to a larger environment as her wish to attend university as a first-generation student is coming true. In the fall, Nani will move to University of California, Merced as a Biomedical Sciences major.