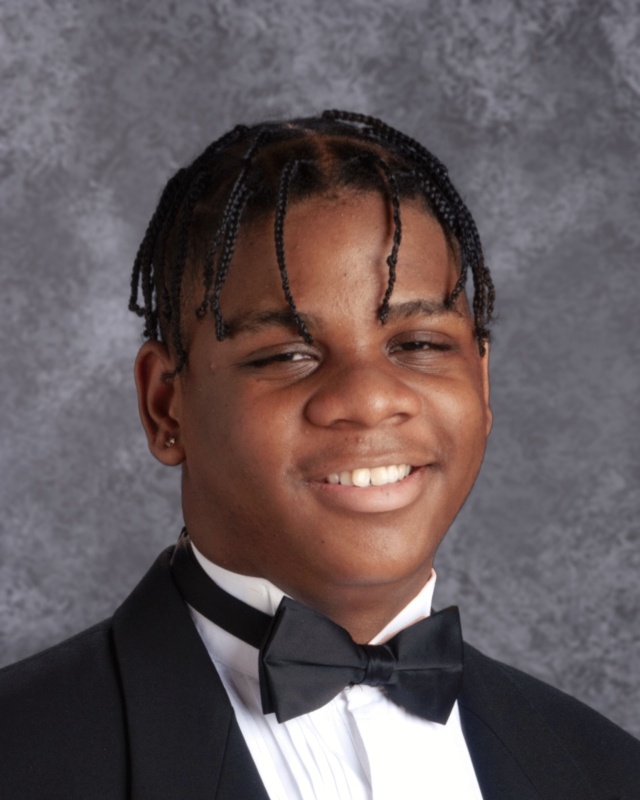 Photo by Lifetouch National School Studios Inc.
Breon Pita
"We vibin'." That is Breon Pita's life motto. 
When you first meet Breon he seems quiet, but once you get to know him he is hilarious, creative, care-free, and dependable when you need him. Friends also say that Breon has a creative and artistic vibe that is hard to spot in others. At the same time, Breon is authentic and doesn't pretend to like things that he doesn't.
Friend and classmate Million Jackson met Breon the first weekend before Summer Bridge began while doing ice breakers in a group. Their friendship from then has flourished into playing basketball, video games, and laughing at hilarious nonsense on the internet. 
"First memory that comes to mind when I think of Breon is listening to British drill rap in his room.," said Million. "He put me on." 
In the future, Million says that he can see Breon most likely becoming a SoundCloud producer. 
Similarly, friend and classmate Sione Asika recalls meeting Breon in middle school on the first day of eighth grade, but their first interaction was during a summer middle school trip to Yosemite, and they were both singing a Drake song. 
"We both like to play video games, but our shared interest we had was soccer when we both played," said Sione. "Now it's mainly video games we play or just random things we talk about."
On his first day of eighth grade at Eastside, Breon remembers being a little tired and a classmate coming up to him. One of the reasons Breon decided to continue his education at Eastside was because reapplying only required writing two paragraphs on why he wanted to stay at Eastside.  The things that he liked most about Eastside were the people he met and the friends he could make.
Breon did Yearbook all four years and played soccer and ran track. In his free time, he enjoyed playing video games, playing sports, and listening to new music. 
Breon is excited to begin the next part of his life, but it hasn't yet settled in that he is leaving Eastside, so he hopes it does by the time graduation rolls by. The thing that Breon will miss the most is all his friends. He looks forward to meeting new people at California State University, Eastbay, where he will major in Music. 
"I think people will remember me as that one funny kid, that's it, that is all," Breon said.