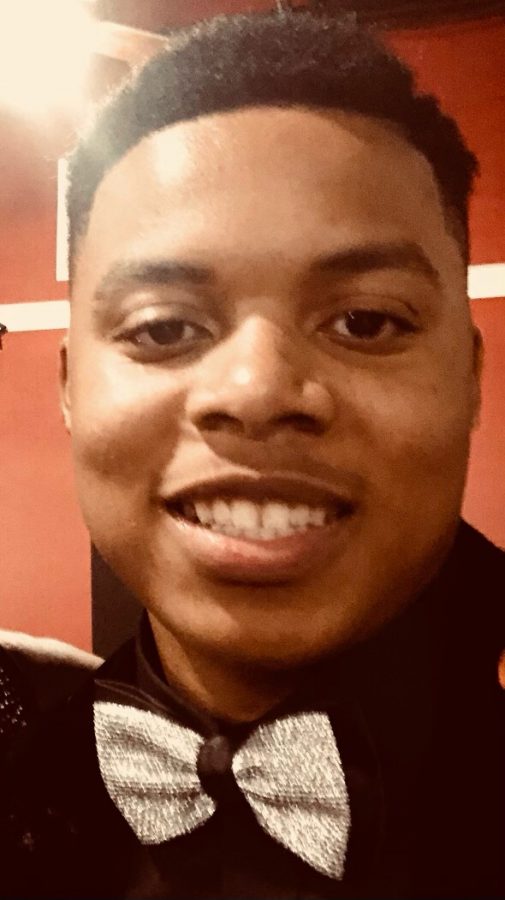 Christopher Young, Jr.
Chris Young is a true visionary with a great artist's eye and a writer's ambition. 
Starting out in a program called "A Better Chance," he heard about Eastside and decided to leave Chicago to try it out. 
"There were a lot of factors in why I chose Eastside," Chris said. "It was a chance to explore new horizons."
Chris said the move was a big decision for him, both mentally and emotionally. It affected his whole family, and he considers it his biggest accomplishment that he made it this far.
"Because of my mama and the rest of my family along with me, there were sacrifices that were made on both of these ends in order for me to make it through," Chris said. "It helped me improve as a person because I wasn't as likely to reflect on my actions as I am now, and it helped me figure out how to navigate through life in general by recognizing the mistakes I made in the past and learning from them."
Chris recalls the dorm environment fondly since it allowed him to meet people who helped him through his high school years. 
"Late night basketball runs, the Target runs, the weekend kids going to Five Guys and Tpumps on Fridays," Chris reminisced. "My experience in the dorms was decent." 
Chris' friends remember fun times together, too.
"He's someone that you can have a serious conversation with and also have some really good times with," said classmate and friend Anhely Pacheco-Oropeza. "I really enjoyed seeing him around school, we always laughed at random things, and sometimes we'd just stop in the hallway and talk about what we were both going through." 
Chris' talents lie in the arts and writing. He is currently working on a novel and hoping to one day write films. 
"I always wanted to make my creations visual, so writing books and making movies — potentially turning books into movies  — is something I'm trying to do," he said.
Stacy Arevalo, who taught Chris in Summer Bridge English, American Lit and SRI, described Chris as "a very talented and hardworking creative writer."
"He is a really deep thinker," Stacy said. "For writing assignments, he would never just write a fill-in-the-blank thesis, his writing was always this deep process of figuring out what he wants to say about whatever the topic is." 
Chris will take his creative drive to Columbia College Chicago, in Chicago, Illinois in the fall.