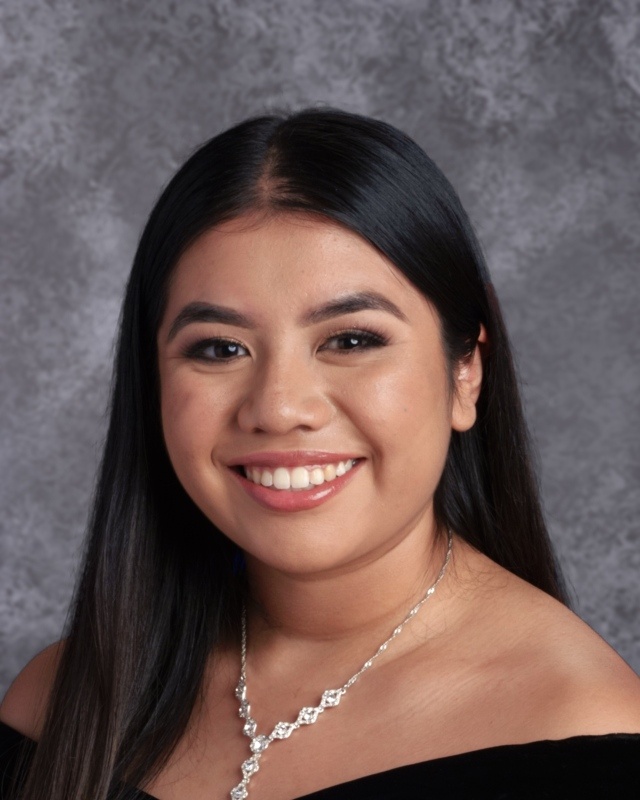 Photo by Lifetouch National School Studios Inc.
Bresy Pedraza Perez
By participating in the Civic Engagement Initiative club and the Speech and Debate club and joining in protests in the community, Bresy Pedraza Perez feels she has helped to make positive change for those around her.  Improving the world is one of her life goals.
"I like how she takes action and initiative," said classmate and friend Daisy Mora. "She's really outspoken of what she cares about and changing the world in a positive way is very important to her."
Bresy came to Eastside in 6th grade, when the school still had a middle school. Having her sisters, especially her older sister Evelyn Pedraza beside her during her early years at Eastside helped motivate Bresy to pursue her interests, which have led to a passion for criminal justice reform. 
"She has always supported and helped me discover my options," Bresy said, "and encouraged me to pursue them."
Best friend and classmate Alana Balocating loves Bresy's positivity. 
"Bresy is one of the most loyal people that I've ever met," she said. "She's very kind, loving and optimistic, which I love about her."
During the summer, Bresy plans to learn about virology through an internship at Stanford University's Health Center.
Bresy will miss Eastside, but looks forward to starting at Macalester College in St. Paul, Minn. in the fall, where she plans to major in Political Science, take advantage of the college's focus on international relations, and continue fixing the world.