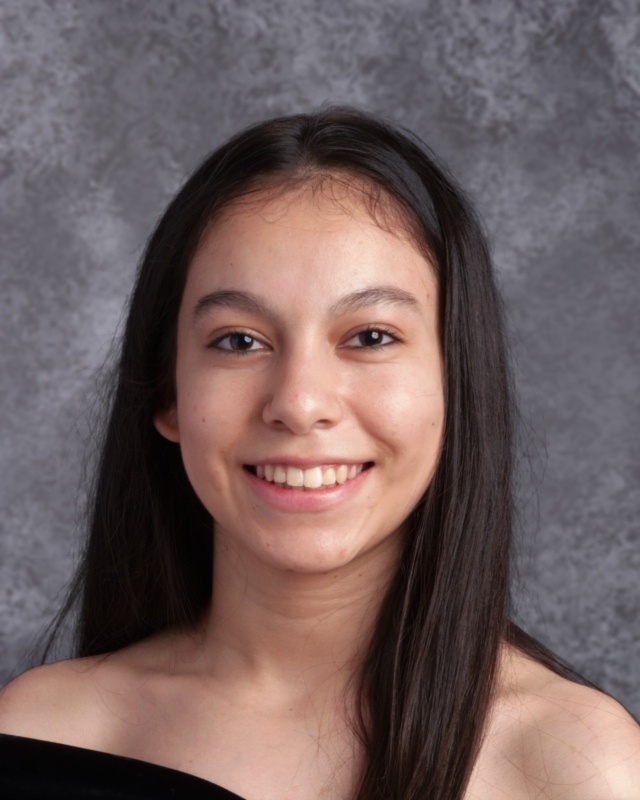 Photo by Lifetouch National School Studios Inc.
Daisy Mora Gomez
Passionate and driven, Daisy Mora came to Eastside in middle school and has consistently displayed her dedication to learning since the very first day. 
"She makes people feel so welcome and she's just herself," said Creative Writing teacher Tina Ehsanipour. "She's really welcoming to people, and she makes people feel really comfortable and never intimidated."
Tina emphasized Daisy's ability to draw people in with her likable and charismatic personality and her ability to incorporate that into her writing.
"She's always authentically herself," Tina said. "She's a genuinely kind, creative and funny person. She's an amazing writer, and her writing really inspires me."
Close friend of Daisy's, senior Bresy Pedraza-Perez, reminisced about her interactions with Daisy and how they impacted her.
"I will miss the little world we created," Bresy said. "Although she seems shy, she was actually kind of like a hype man for me. I'll definitely miss all her little commentary, it would always make me laugh."
After successfully proving her ability to achieve her goals in high school, including winning an Eastside Honors award for her accomplishments in science classes as a senior, Daisy has set a new goal for herself as a college student. 
"During the next four years I want to grow as much as possible," Daisy said. "I want to leave college as an independent, passionate and ambitious person who feels prepared to make an impact on the world."
Kind and supportive as ever, Daisy advises incoming seniors to just "keep moving forward."
"One moment does not define you, so embrace your mistakes and apply them to do better in the future," Daisy said. "Also it isn't as scary as it might seem."
Daisy will take St. Edward's University in Austin, Texas by storm when she moves there this fall to major in criminal justice.