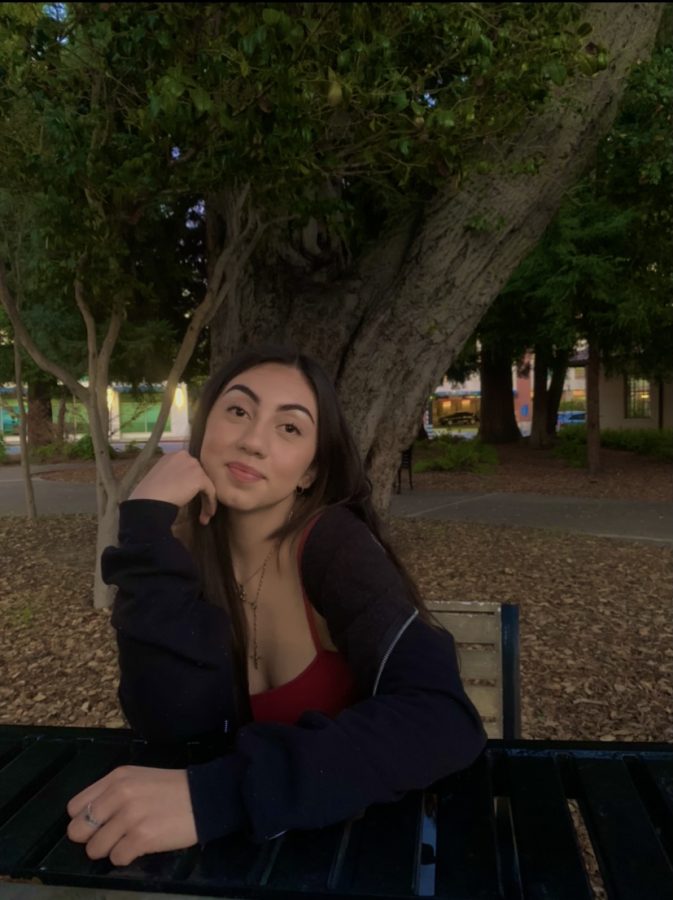 Daniela Arias Toscano
Daniela Arias Toscano's favorite thing about Eastside?   The student-built community. She likes the way students bond over the struggles and stresses of assignments and find ways to support each other, whether through making jokes or just being there for one another especially because everyone shares the  goal of going to college. 
Daniela didn't always have a college-ready mindset, coming from a middle school that didn't provide much exposure to college information. Her struggle throughout high school was learning to understand its true importance.  
"I was just kinda like, 'Oh, my family expects me to go to college, so I guess I'm going to go college,'" she said. 
With the help of her advisor, English teacher Sarah Kreiner, Daniela matured and came to the realization that she needed to accomplish certain things to get to college. 
"I think about the growth in how she sees herself as a student, of seeing the way in freshman year, school was more of a series of tasks for her," Sarah said, and "over the course of time, realizing that she had more of an internal drive with school."
As Daniela's advisor since freshman year and also her AP Language teacher in her junior year and her SRI advisor, Sarah saw Daniela  grow not only as a person, but also as a writer. Daniela became better at integrating examples into her writing and took more pride in her work along the way. Sarah especially appreciated Daniela's fine work during "timed writes", a part of the rhetoric prompts in AP Language.
Daniela recognizes that some freshmen may be having a similar experience to hers and her advice is to try their best in school and to find their own motivation for wanting to do what they do.
Senior Sofia Mansilla, who took Drama with Daniela, said Daniela has taught her to be more empathetic and has brought the best out of her and others through her contagious and fun energy. 
Now, as Daniela looks to the future, she realizes that as a person who loves talking to people and working with money, she could someday run her own business. This helped her decide to major in Business Administration and Entrepreneurship at San Jose State University. She also hopes to minor in Film, an interest that sparked when she joined Drama as a freshman. Shy at the start, she managed to take a risk, and let the elective grow on her because of all she gained from it. 
"I guess it grew into me, the whole process from the actual acting to costumes, to backstage and the lighting," Daniela said. "I feel like the thing that stuck with me since Drama was learning to confide in your own creativity."