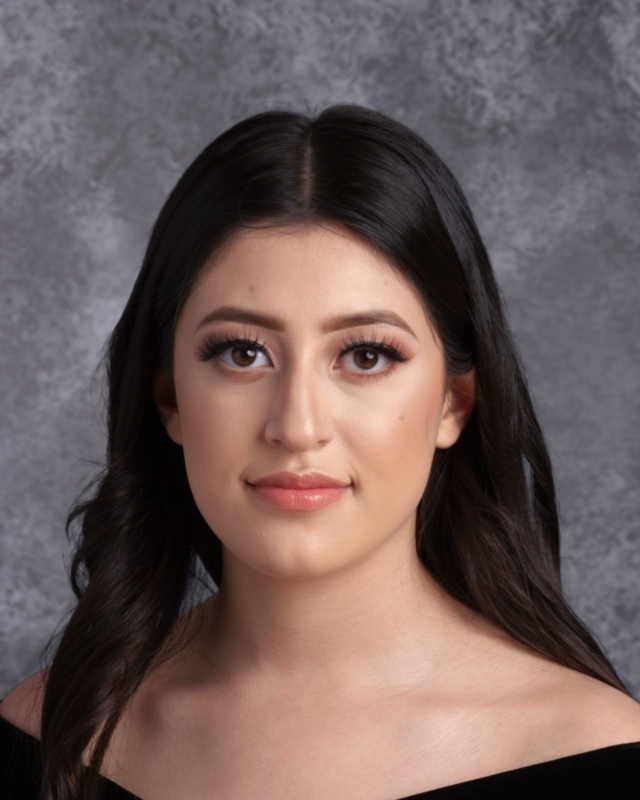 Photo by Lifetouch National School Studios Inc.
Gabriela Urena Del Rio
Gaby Urena del Rio might seem quiet,  but once you get to know her, you discover she is outgoing, funny and smart, said classmate and friend Nia Bostick.
Gaby met Nia and her sister Jordyn in freshman year. One day during lunch, a mutual friend introduced them and Gaby joined their table.
"After that I just became really close with Gaby, and now we're all best friends," said Jordyn Bostick. "She's that friend who is super-nice and super-chill."
Although they haven't been able to hang out with each other in person during the pandemic, they did play video games online together. Sometimes they also watched movies together via Zoom.
"In classes, Gaby is hardworking and intelligent," said Nia, "She's courageous, and a supportive friend. She's able to do whatever she wants without caring about any judgement." 
Gaby's heroes are her parents. They are her inspiration and motivation, and she admires them for their hard work. 
"They inspire me to pursue my dreams and to overcome any challenge I face," Gaby said. "Because at the end of the day, if I want something, it's up to me to pave the path." 
Outside of school Gaby enjoys working out as a way to relax and take her mind off things she needs to do.  She also enjoyed playing soccer, especially in her junior year.
"Soccer was also better because we went out to eat more after taking Ls," Gaby said. "I was more social and open-minded, so I created great memories that I will always cherish." 
Gaby will continue her studies at University of California, Davis, pursuing some aspect of biology.