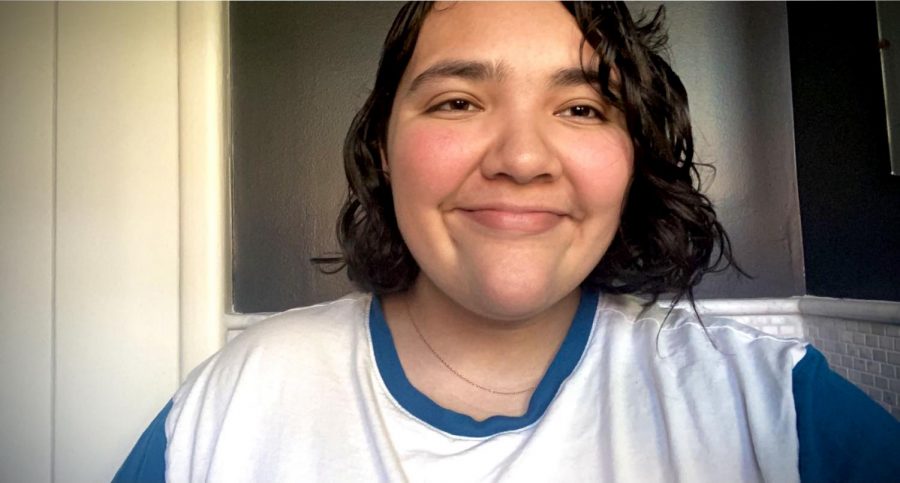 Gabriella Sainz-Medina
Gabriella "Gaby" Sainz-Medina — thoughtful, diligent and what many of her teachers call a "fire spitball". Her friends reflect on how she was there for them and the lessons they learned from her.
"She has positively changed my life over the years that I have known her," said senior and friend Maria Hernandez Brambila. "She is someone who can crack some jokes, but also a friend that can give you advice when you need it." 
Junior Edith Naranjo Arellano agreed.
"I have learned from Gaby that family doesn't have to be blood," said junior Edith Naranjo Arellano. "Also, to remember to laugh, it's good for the heart and the soul, and to live in the moment before it passes."
One of Maria's favorite memories happened at the Seaport in Redwood City.
There was a time we were sitting on a hill when all of a sudden, the sprinklers turned on and we all ran leaving our phones and bags behind," Maria said. "Shoutout to Naz for getting them!"
 Gaby said she didn't always find it easy to socialize and make time for friends, along with balancing schoolwork.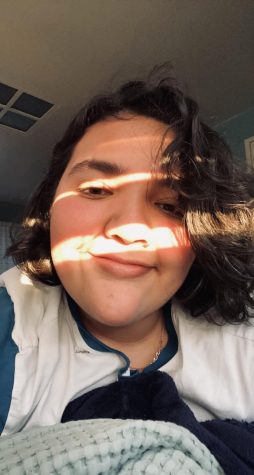 "My greatest struggle was probably balancing school and my mental health, and also just socializing," Gaby reflected. "Eventually I really just got more comfortable with the people around me, and I would start off small by asking them a question about homework and then I would make a joke and the relationships just got better from there. And as for balancing, I just sort of did it, when I wouldn't overthink it, I was actually able to persevere."
That determination led Gaby a place on the  Honor Roll all four years and as a senior, and Eastside Excellence Award for SRI.
AP Calculus teacher Hai Tran said Gaby can be hard-working, even if she jokes about the workload.
"I appreciate how she complains about having too much work and then ends up doing the optional problems or working ahead," Hai said.
Friends and teachers noted how much Gaby has grown as a person.
"Gaby has definitely become more confident in herself and I'm here for it," Edith said. "I love to see her be less hesitant about how to act around others."
"Gaby has become especially aware of herself, both her strengths and struggles in meaningful ways," Hai said. "She has been especially proactive about supporting her mental health," said Hai.
Gaby created deep roots at Eastside, taking Photography, Yoga and Wellness, Drama, Track & Field and Journalism.  This year, she became Co-Editor-in-Chief and Co-Photo-Editor of The Eastside Panther and helped lead the creation of the school's first online newspaper. 
"I'm going to miss the teachers and the great relationships I had with them, I'm going to miss hanging out with my friends at our classic lunch spot by the metal container, I'm going to miss making fun of my teachers, and I'm gonna miss being in an environment where I know everyone's names and what's going on with everything," Gaby said.
Gaby will be attending the University of California, Davis this fall to major in cognitive science.
Despite the distance, Edith joked that Gaby is never getting rid of her.
"Nope, she's going to have to put up with me her whole life," Edith said. "Even though we're on two different paths, I'm very proud of her and I know she has a bright future ahead."