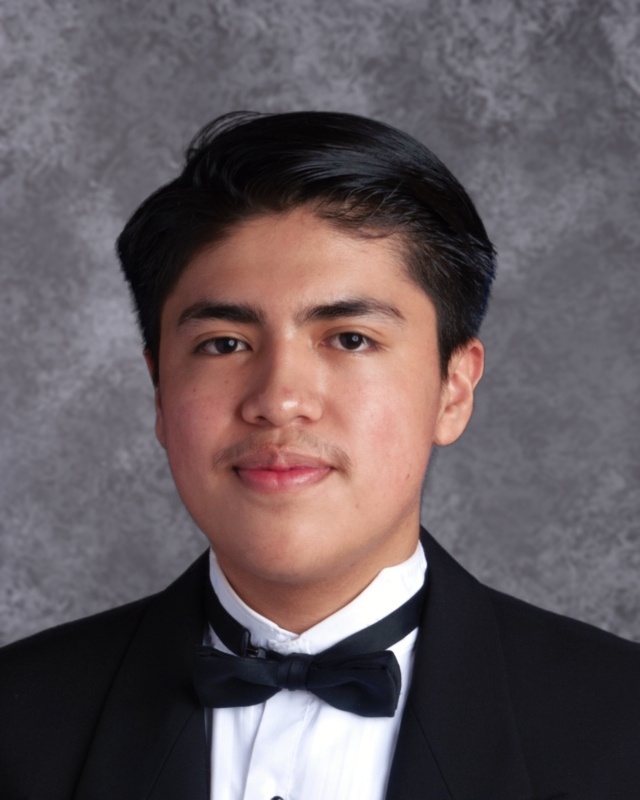 Photo by Lifetouch National School Studios Inc.
Jonathan Sacor Montoya
Jonathan "Johnny" Sacor came to Eastside for 6th grade and stayed in the middle school program for a bit longer than expected. 
"In middle school, I repeated 7th grade and I felt like giving up on Eastside and going to a different school, I felt like if I left, it would be easier for me," Johnny said. "But then I decided to repeat and tell myself that I can do it. And look at me, I'm graduating!"
Staying at Eastside allowed him to meet some of his closest friends, like senior Rodrigo Espilco. 
"He taught me to try things that seem pointless," said Rodrigo. 
Whether it was singing or trying out new foods, Rodrigo felt free to try things he had never considered before.
Johnny also learned that if he wanted to do well, he'd need to be able to ask for help from those around him. 
"Sometimes I really didn't have that confidence to go up and ask them for help," he said.
He realized that talking to adults was a key part of life, whether it was talking to professors or a future boss, being able to communicate with adults is essential and takes practice. 
"The teachers are always there to help out," Johnny said. "You just have to get used to it, it's part of life".
Johnny learned to use his resources and he even spent a lunch break reviewing for a test with U.S. Government and Macroeconomics teacher Jaya Subramanian. By the end of his senior year, he had earned Eastside Honors in SRI.
Jaya described Johnny as a witty and hardworking student. 
"I have never heard him complain or whine," Jaya said. "I will miss his smile and kindness." 
When deciding on a major, Johnny leaned in on his interest in law enforcement and criminal justice. 
"I want to be able to help out people and be able to deal with crime and prevent any type of crime," Johnny said.
Out of this interest, he chose to major in Criminal Justice when he heads for California State University, East Bay, in the fall. 
After spending so much of his life at Eastside, Johnny is sad to go but excited for what awaits him in the future. 
"I finally did it," Johnny said. "Don't ever say you can't, you just have to keep going, keep moving forward and learn from your mistakes."