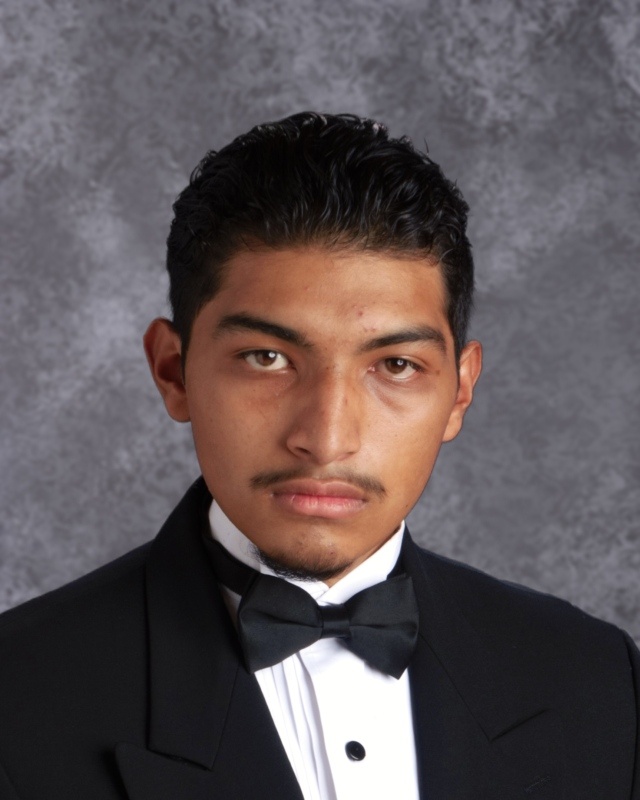 Photo by Lifetouch National School Studios Inc.
Jonathan Villanueva
Most of his classmates know Jonathan Elvis Villanueva Torres as a funny and incredibly entertaining person, but there is a lot more to him that many don't know. Take, for example, his incredible academic standing, or the familial struggles he has had to overcome to get where he is. 
While Jonathan believes his greatest academic accomplishment was simply "getting this far" in his high school education, he racks up a long list of accomplishments that go way beyond that modest measure, including making Dean's List multiple times and starting up his own computer-refurbishing club during his junior year. 
"I started taking Computer Science because I was always into computers and technology and I wanted to learn how to program," Jonathan said. "I also want to study computer science in college because I feel like I understand the concepts really well, and it is something that I keep growing an interest in."
Jonathan has also created strong friendships with those he has known for a long time, and those he recently met at Eastside.
"He has kept his same sense of humor and charisma since he was a little kid," said senior Francisco Lopez, who has known Jonathan since kindergarten. "He has also become more confident in himself, and that has definitely helped him stay positive throughout these times."
Jonathan has experienced many hardships during high school, especially when it came to his home life. He persevered, however, and was helped by staying committed to his other interests, such as his job at Canopy, computer science, and his relationship with his little brother. 
"I had family problems that didn't allow me to really perform at my best," Jonathan said, "but I remembered that my mom always told me, 'Just focus on your education, get things done, think about your future.'"
Heeding his mother's advice, Jonathan will continue pursuing his education at University of California, Merced, majoring in mechanical engineering or computer science.