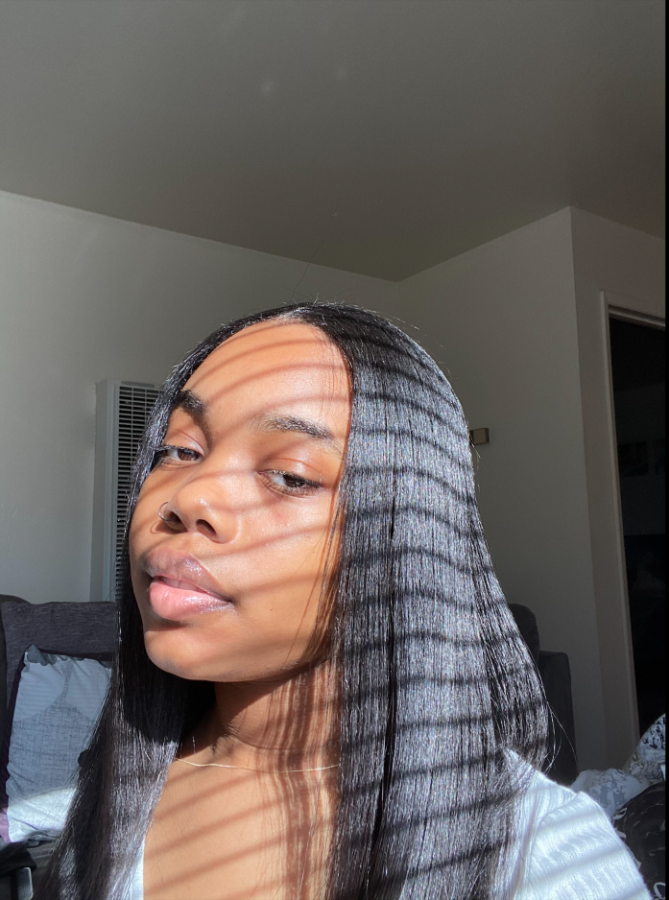 Jordyn Bostick
Have you walked on campus and sworn that seconds ago, the person walking in front of you had just passed by? If so, it could be that you encountered the Bostick sisters, aka "the Twins". 
Jordyn and her sister are mistaken for each other all the time, but fun fact: they are actually fraternal, not identical, twins! And if you pay close attention, you'll notice that Jordyn has a cartilage piercing and a black nose hoop, while Nia does not.
Jordyn describes her journey at Eastside as a "roller coaster – with its good and bad parts," and is glad that it is ending on a positive note. Despite Covid-19, this year has been her best. She has had the time to reflect on herself and prioritize her mental health, and she has been able to grow closer to the people she cares about, especially her grandmother. Jordyn has centered herself around her motto: "Do whatever makes you happy. If you want to do something, do it for yourself and not somebody else." 
Jordyn applies that motto most clearly through her self-expression in art. Art has been an escape and medium of healing for Jordyn. She has consistently taken Art classes in high school, and Advanced Art is the only elective she has taken this year. 
"It's a way to express yourself and express your feelings," Jordyn said. "Painting and drawing is like a getaway, it's a way to release stress and whatever you have bottled up inside you. You can just take everything out on a canvas."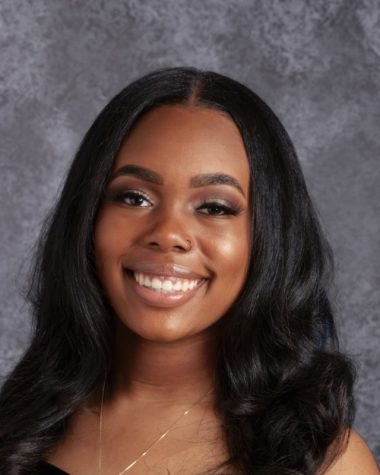 Although she may initially come off as shy because of her reserved personality, Jordyn's friends describe her as optimistic, thoughtful, down-to-earth and humorous. 
"She's funny and makes us laugh when she sends us TikToks," said friend and classmate Gabriela "Gaby" Urena Del Rio. "There's never a dull moment with her."
Jordyn is praised by her friends for being especially kind and passionate. 
"I admire her kindness towards other people and I sometimes wish I was like that," said friend, senior Evelyn Ibarra. "When I would come in a bad mood, she would always talk to me and make me feel better."
As of now, Jordyn plans to attend Foothill College for a year and later transfer to an out of state four-year college where she will pursue nursing.