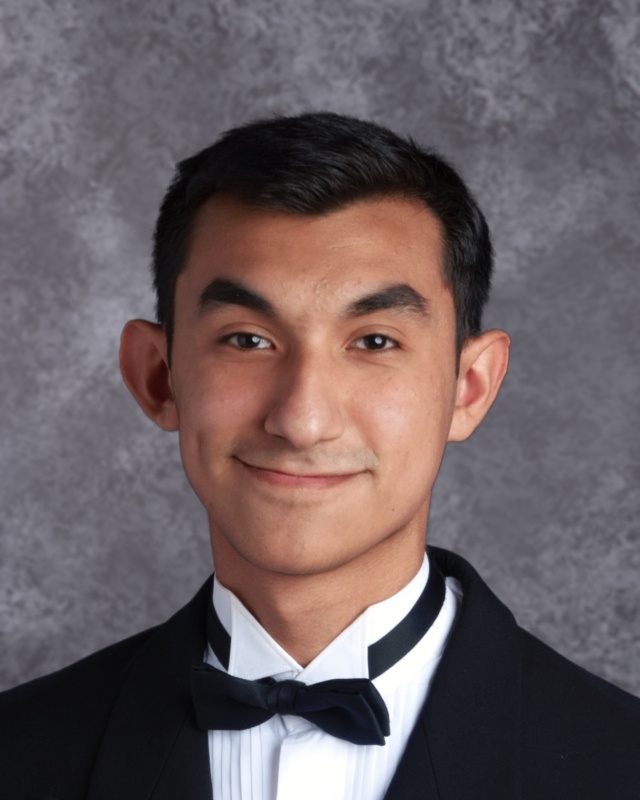 Photo by Lifetouch National School Studios Inc.
Jose Angulo Cardenas
Since the moment he decided to attend Eastside, Jose Angulo has shown nothing but determination and perseverance to go to college and pave his way for a successful future. 
"I knew that it would all pay off in the end," Jose said. "I knew that Eastside was going to prepare me for college and just make me an overall greater learner and student, which it did."
Kevin Cisneros, senior and close friend of Jose's, met him during freshman year in Algebra 2 when Math teacher Marianne Chowning-Dray decided to sit them next to one another.
"I would describe him as a person who is very friendly and always nice to everyone that he meets," said Kevin. "He is always happy to help and is someone that you can count on for whatever you need."
In addition to being hardworking academically and a great friend, Jose also likes to participate in sports in order to stay active. 
"I mostly run on the Cross Country and Track teams, which has really helped me find a method of exercising and staying active that I truly liked and was good at," Jose said.
Despite the pandemic, Jose has kept on top of his work and made the most he could out of his senior year.
"I am proud of being able to keep the same work ethic and progress while I was working from home," he said. "I didn't let the pandemic bring my grades or overall learning down, which was something I'm happy about personally."
Senior Jonathan Solis describes Jose as caring and willing to help at any moment.
"Jose has always been there for me," said Jonathan. "We had pretty much all our classes together this year, and we would always be on the phone or Facetiming to help each other out with classwork and such. He's always willing to help and lend a hand and I would like everyone to know that Jose has been hands down one of the most loyal, caring, and unselfish friends I have had."
Both nervous and excited, Jose knows he wants to make the most out of his college experience and take advantage of as many opportunities as he can, particularly making connections within the engineering field.
"I'm a little anxious because it's such a huge change," Jose said. "But on the other hand, it's crazy exciting because I know that this is going to be a new experience and I know that my work at Eastside will be worth it when I go to college."
Jose Angulo will attend University of California, San Diego in the fall where he will major in Structural Engineering.