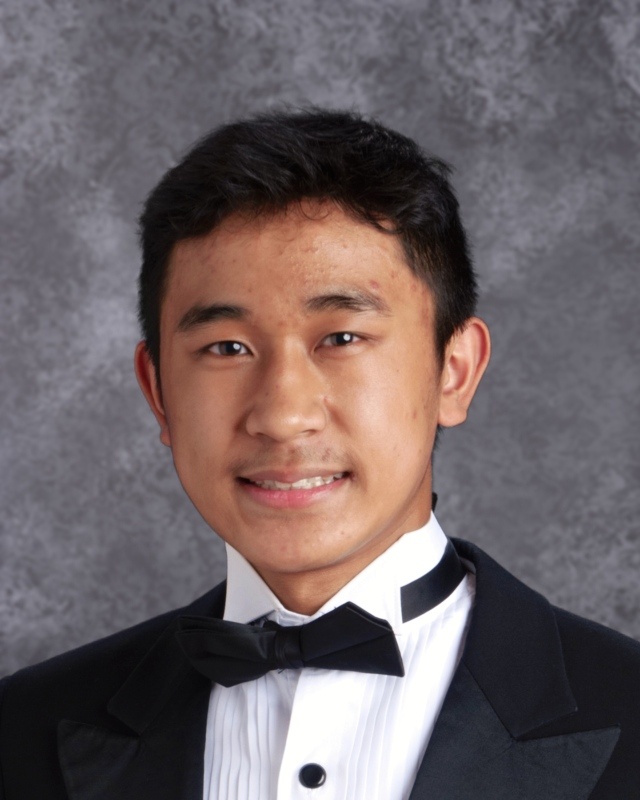 Photo by Lifetouch National School Studios Inc.
Joshua David
Joshua "Josh" David has been at Eastside for the last four years, he's lived in the dorms up until COVID, but still has very fond memories of his time spent there with other Eastsiders.
"I will really miss being a part of the community," Josh said, "especially living in the dorms, you really got to grow with your peers. I will miss the bonds I had developed and time I had spent with my roommates, dorm hall, and other students I met in the last four years."
One of his favorite memories was the night before the sophomore year camping and rafting trip.
"That night Van, Million, Breon, and I stayed up late huddled around a dresser in one of our rooms playing UNO," Josh said. "I remember how at times the room would be dead silent and very serious, since we were so competitive and focused on winning."
The people at Eastside and especially the ones in the dorms are who really contributed to Josh's experience.
Friend and fellow senior Chris Young also has funny memories that took place after hours in the dorms.
"Junior year, we'd always go to the gym during lunch and start hooping with playing 1v1" Chris said. "We started this "playoff series" best of 7 for who was king of the court, so there was this constant trash talk between the two of us."
Many point out Josh's great sense of humor.
"He could make pretty much anything funny," Chris said, and many other friends agree.
Not only is Josh great with jokes, but in academics as well. He won Eastside Honors for 12th grade English and was also nominated for a Rotary award for Math.
Josh took Strength and Conditioning for three years, and Beginning and Advanced Photography his freshman and senior year.
Josh will attend Gonzaga University, in Spokane, Washington this fall, where he will major in Economics.