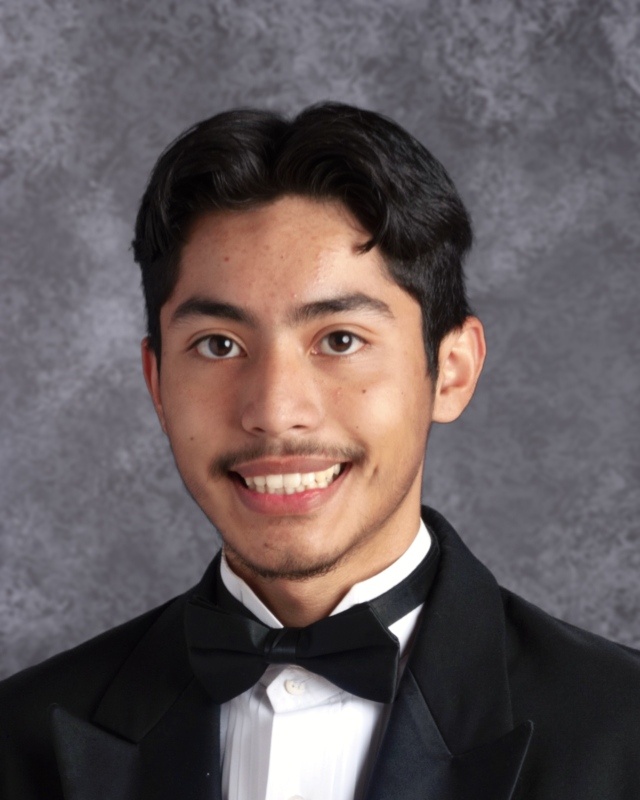 Photo by Lifetouch National School Studios Inc.
Kevin Cisneros Cuevas
Proud, courageous, and confident are the words that come up when friends describe Kevin Cisneros. 
"Kevin is really confident with the way he goes about life. His mindset revolves around the idea that he's only guaranteed the day ahead of him and he will live his life the way he wants to live it," said close friend and classmate Jose Angulo. "He's not afraid to take any risks and will strive to the next level when the opportunity is given to him." 
Kevin and Jose met when they were assigned as partners in Algebra 2 and they started talking about the video games that they both enjoyed.
Besides playing video games with friends during his free time, Kevin is passionate about soccer and has been part of the soccer team since his freshman year. 
"I met him his freshman year since I have advised him since then. Early on, he was very passionate about soccer and getting work done as quickly as possible," said AP Language teacher Sarah Kreiner, "but he became a more thoughtful and thorough student." 
As a student he saw the biggest growth in his writing and thinking skills in his junior year at Eastside. He became invested in essay writing questions, asked questions during class, thoroughly revised his work, and looked deeper into the themes of the books that the class was reading and lessons in other classes.  
He has also grown into a very opinionated person, whose ideas are something that friends say he would be "cancelled" for, but he doesn't back down from those opinions and instead is open to having discussions with people about controversial topics. 
Although Kevin saw his largest growth in his English classes, his passion in learning lies in the STEM field. In the fall, Kevin will be taking his love for video games and interest in STEM to Cal Poly San Luis Obispo to major in Computer Engineering.