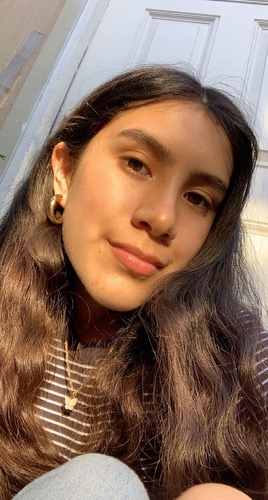 Maria Hernandez Brambila
Awkward, shy, confident, outspoken — a contradictory set of qualities, but all words that classmates and teachers use to describe Maria Hernandez Brambila. 
Maria came to Eastside in high school, determined to build new skills and pursue personal growth. The challenging curriculum was a perfect match for Maria.
"I prefer being challenged than doing something that is easy for me," Maria said. 
Maria has participated widely in extracurriculars and electives, and achieved plenty of accomplishments. She participated in the tree-planting organization called Canopy and completely managed and organized the Operation Christmas Child Project with former Eastside History teacher Nanor Balabanian. As a part of the Computer Science class over the summer, she created a report that informed people about how minorities are being impacted by Covid-19.
Maria also values building relationships with her teachers, who all appreciate having her in class for the past 4 years.
"The biggest area of growth that is impossible to miss in Maria is her confidence and her academic curiosity," said Government, Economics and SRI teacher Jaya Subramanian. "She has no reason to doubt herself because she is extremely hardworking and has the skills to be very successful."
Maria is passionate about her community, observing problems and always attempting to do anything she can to help others or take action. She also has strong opinions about politics and issues around the world that she shares with her classmates to inspire them to also become involved in their community.
"She tends to be outspoken and very talkative about her opinions," said classmate and friend Gaby Sainz. "I always see Maria working hard for the community and she inspires me to do the same thing."
Maria has faced multiple challenges due to being an undocumented immigrant who was brought to the United States as a baby. For example, she was unable to apply to certain scholarships and programs because of their requirements.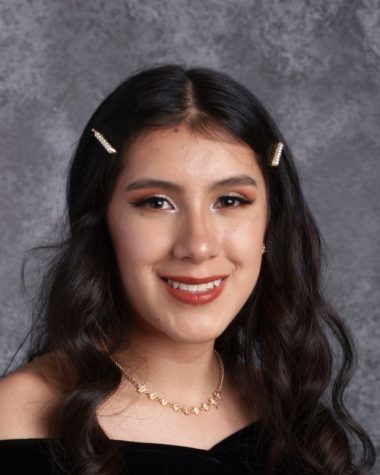 "I wanted to apply to NOLS but I found out that I needed a Social Security number and to be a citizen, so I wasn't able to," she said. 
Despite this major challenge though, Maria persisted and found alternate opportunities. For the summer after her junior year, she was accepted to join the Outward Bound expedition program, but then was prevented by Covid-19. 
Maria loves the outdoors and participated in Track, Cross Country, Strength & Conditioning and played soccer at Eastside. In college, she hopes to expand on that passion and pursue training as a physical therapist or personal trainer. Maria looks forward to new environments and new cultures when she starts at University of California, Riverside in the fall.