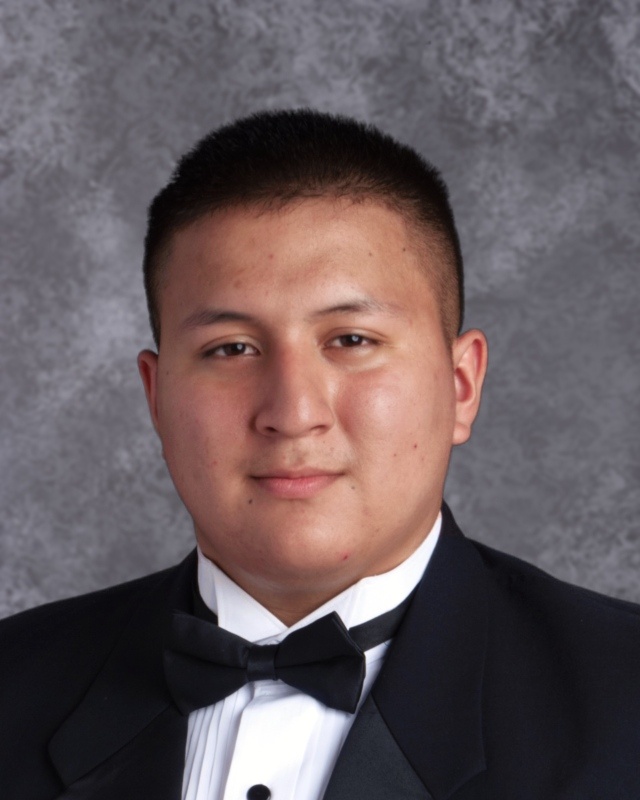 Photo by Lifetouch National School Studios Inc.
Marvin Linares Melgar
Marvin Linares has been playing soccer for as long as he can remember. He has been on the Eastside soccer team for the past four years, becoming captain of the varsity team, which won the "First Team" award in his junior year. He also helps younger kids play soccer through the East Palo Alto soccer club.
Classmate Jonathan Solis, who has known Marvin since 6th grade at McKinley Institute of Technology in Redwood City, is really grateful for Marvin's friendship.
"He got me back into soccer so I'm very grateful for him," Jonathan said. "I want people to know how good of a friend he is."
Marvin also ran Cross Country and Track, pursued Strength & Conditioning, and took Computer Science for two years, where he particularly enjoyed using the software Python to make a tic-tac-toe game. 
Marvin appreciates Eastside's loving and supportive community.
"Eastside provides a great connection," Marvin said. "Once you become friends with people at Eastside, you become family." 
Humanities teacher Stacy Arevalo commented on Marvin's thoughtfulness.
"Out of all the students I taught over the years he has been one of the most reflective ones and always thinks about all the ways he can improve," Stacy said. "I hope he explores a lot of different options in college, both academically and outside of the classroom." 
Marvin will become the first in his family to attend a four-year college and hopes to continue being a strong role model for his younger brother. He plans to major in Business Economics when he starts at University of California, Riverside in the fall.