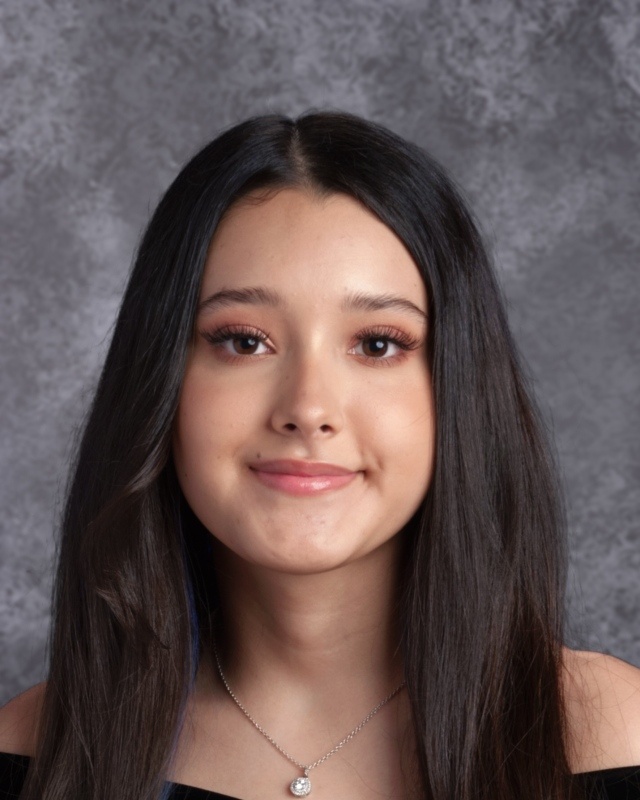 Photo by Lifetouch National School Studios Inc.
Nicole Medina Jimenez
Despite a not-so-normal senior year, Nicole "Niki" Medina has made the most out of it by staying in touch with friends through group chats and even reaching out to classmates she didn't normally reach out to in the past. 
"It can be lonely sometimes, like, you don't have your friends to be around with all day," Niki said, "but even talking on the phone, which we really didn't do before, is a good way to still talk and stay in touch."
A challenge Niki has faced to get her where she is today was her struggle with time management.  Looking back, she recalls falling into procrastination, but she learned to reach out to teachers and value the importance of communication, which truly helped her grow and work through this challenge.
Niki's favorite year was her junior year, when she and her classmates went on a SoCal trip to visit different colleges. She enjoyed experiencing a bit more independence, when they visited Santa Monica, where they were given time to explore in groups. 
"They gave us three hours to just walk around, and my friends and I went to eat together, and we went on the boardwalk, and just around the shopping center," she said. "It was fun to see our future of us hanging out together with no supervision." 
Now committed to San Francisco State University, Nicole plans to major in nursing. At first, she didn't have a plan, but she knew she had to come up with a decision in the summer before her senior year. She researched the field on Youtube, watching videos about nursing and experiences from people who were in nursing school. After learning about all the interesting classes and feeling a calling to help others, she truly felt a connection and could envision herself pursuing a nursing career. 
Chemistry and Biology teacher Marlene Mullin, who has known Nicole for three years as her advisor and science teacher, is all in favor of her choice. Marlene said it is a hard job that requires being skillful in science and being a compassionate person, and that Nicole will be great as she takes on the challenge of studying nursing. 
"It's truly a job that takes a whole lot of compassion, plus hard work and dedication to your school work, and I think she has all of that," Marlene said. "She is so kind, I think she's great with people. Any of us would be lucky to have her as a nurse."   
Close friend, senior Ethany Hernandez, agreed. Not only would someone be lucky to have her as a nurse, but also to have her as a friend. Ethany, who met Nicole during Summer Bridge and became especially close to her during their sophomore rafting trip, said she loves how independent Nicole is and how honest she is in friendships. 
"Nicole's honesty is something I value in our friendship and I'm grateful to have her as a nurse," she said.