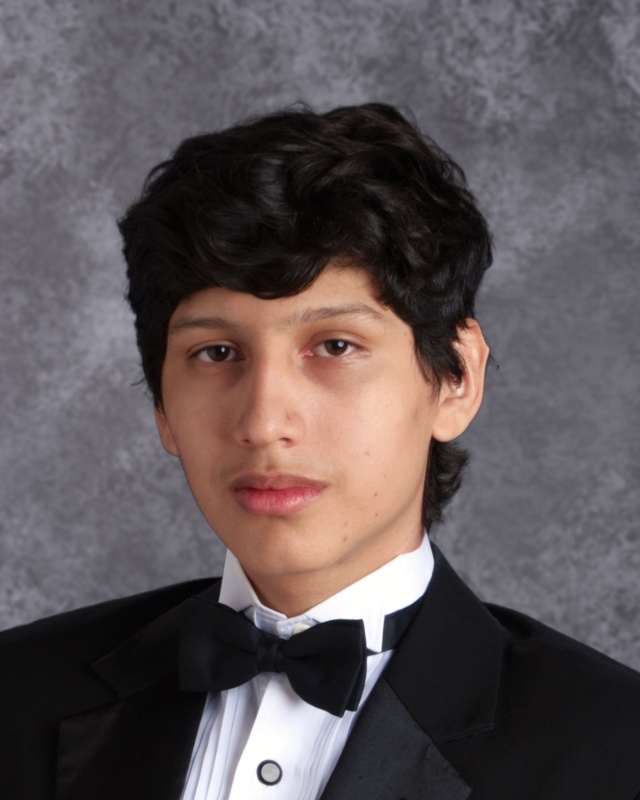 Photo by Lifetouch National School Studios Inc.
Rodrigo Espilco
You may have seen the guy who sits in the computer lab during breaks and after school with his chess board, always ready to win against any one who is naive enough to think they can beat him. This kid is Rodrigo Espilco. Don't play him in chess unless you are prepared to lose.
Rodrigo said he was "forced" to attend Eastside by his father, but maybe Dad was right. Rodrigo doesn't regret having attended.
"I got to learn lots of great things from the teachers and students," Rodrigo said. "I grew to like the small community here."
Rodrigo said one of his main struggles has been to stay on top of his work.  He managed to surpass this by finding internal motivation.
"My struggle to have my grades passing has made me keep on trying," he said. "Also just the thought that it'll be over soon."
Rodrigo has also built relationships with and influenced a lot of the people around him, including his fellow senior and friend Jonathan "Johnny" Sacor, who became a friend in freshman year. 
"He's a little brother to me," Johnny said. "Most of the time we would hang out and just chill. He has inspired me to be more social and less nervous."
Similarly, Rodrigo's friends have noticed the changes in him as he has grown throughout his high school years. 
"I have seen him mature and grow as a person, and not just in humor but in maturity as well," said senior Sione Asikia. 
Rodrigo is most excited for the good food he will find as he starts his journey at San Jose State University, where he plans to study chemical engineering.