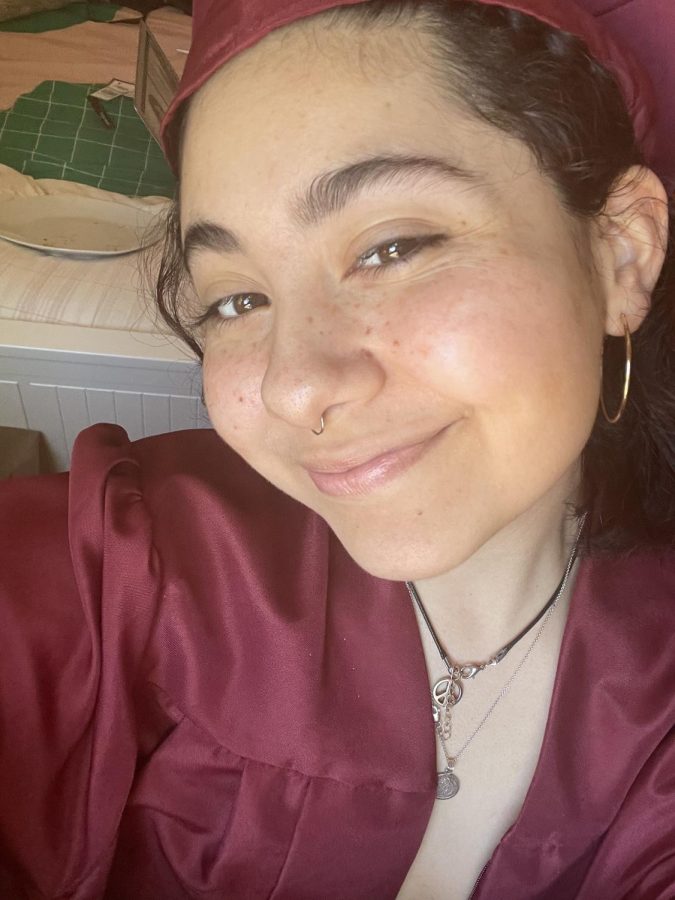 Stephanie Soria-Sanchez
A somewhat quiet and reserved student in class but an acting prowess on the stage – that is how many of her classmates and teachers describe Stephanie Soria. Stephanie can create a character from anything she is given. 
"Stephanie excels at character roles, comedy and improv," said Drama, Dance, and yoga teacher Amy Conners. "She can transform herself into any type of character that has depth, range and believability. She has had the opportunity to play multiple roles within one show, which is a challenging task for any actor."
During her junior year, Stephanie found it a lot harder to stay on top of her academics due to the pandemic and the start of distance learning.
"It was hard staying on top of my work because distance learning was very challenging since I need in person communication and action in order to learn material," Stephanie said. "The hardest part was trying to find ways to distract myself and putting my mental health first, since options were so limited at the start."
But Stephanie persevered, and was ultimately able to find that delicate balance between prioritizing one's mental health while still focusing on academics.
"I wouldn't have realized how important it is to continue prioritizing my mental health and how crucial it is to stay prioritizing ourselves and our wellbeing," she said.
Stephanie participated frequently in the performing arts electives, including Band, Drama, and Yoga. She grew to love performing as part of the Drama class. 
"After trying Drama out in middle school I just grew a connection to it," Stephanie said. "It excites me everytime I'm able to go up on stage and perform."
Her classmates and friends have also noticed her growth as both a student and a person. 
"She's the same height, like 4'11," joked fellow senior Alana Balocating. "But she has become more vocal and expressive about her opinions and beliefs. She inspires me to be true to myself and stick to things that I believe in."
Stephanie said her mother is her hero, someone she looks up to and who inspires her to achieve her goals.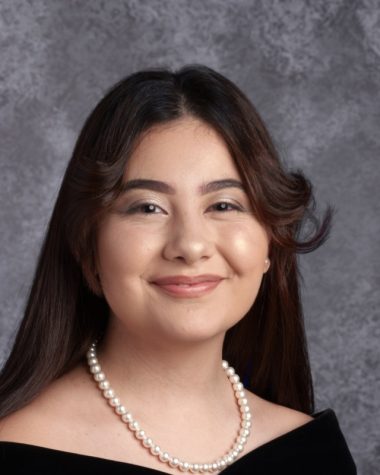 "She has been able to accomplish every goal she sets for herself and even exceeds it with higher expectations," she said.
Stephanie hopes to be remembered as "someone who always tried to make someone's day a little better." She stands by her favorite quote by James Dean: "The gratification comes in the doing, not in the results."
Stephanie will continue to inspire others and brighten people's days at San Francisco State University in the fall, majoring in International Relations.