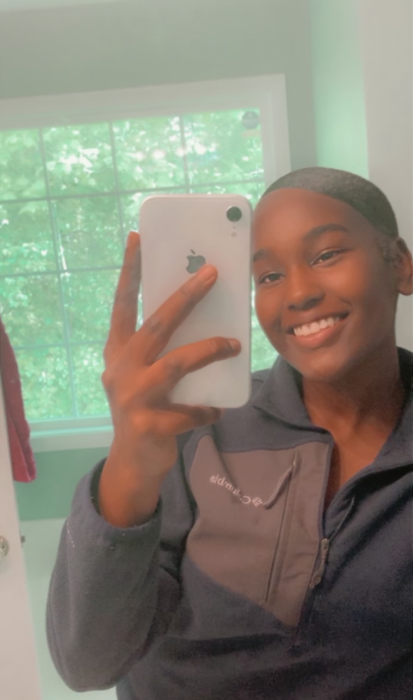 Wairimu Kimani
Hardworking, engaged, confident, perseverant — these are the words teachers use to describe Wairimu Kimani. 
"She is a very engaged student," said Government and Econ teacher Jaya Subramanian. "She's someone who I can always count on to carry the class."
Wairimu came to Eastside in 6th grade, after her mother heard about it through friends of the family and thought it would be a great place to thrive and aim for college.
"I like how the school is a very tight-knit community and how everyone knows each other and the teachers are so helpful towards the students," Wairimu said. "It was really helpful for me to communicate with my teachers and people."
Wairimu participated in volleyball, Drama and Strength & Conditioning. Along the way, Wairimu sometimes found it a struggle to balance work life and home life. 
"I felt like I was kind of consumed in school and trying my best to do well academically, that I  didn't take enough time outside of school to take care of my mental health," she said 
Now, after finding a better balance during the pandemic, she has settled on a motto that reflects that: Everything happens for a reason, so just try your best and never give up.
Jaya said that Wairimu put that motto into action when it came to her SRI project, choosing to pursue a topic that required comparative analysis.
"She decided to go above and beyond," Jaya said. "She didn't have to do that."
English teacher Sarah Kreiner encouraged Wairimu to feel confident that she has the skills and drive to succeed in college.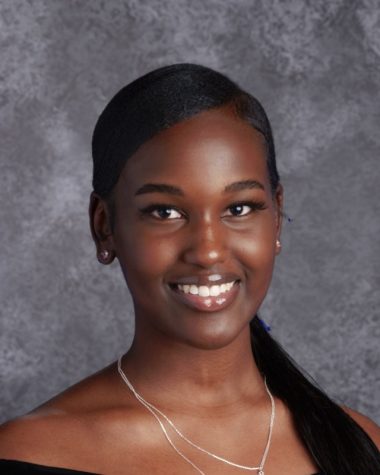 "Continue exploring and seeking connections with professors," Sarah said.
Jaya agreed, saying, "Continue to embrace challenges, and college will be exciting and fun."
Wairimu's advice to incoming seniors sounds a lot like Sarah and Jaya's advice to her. "Definitely try to build relationships with teachers," she said. "Feel free to reach out for SRI, talk with your teachers, communicate so you don't fall behind."
As she heads off to University of San Diego to study international relations, Wairimu looks forward to a fresh start and meeting new people.