Hey, Fido, You're Cute and We Love You, but…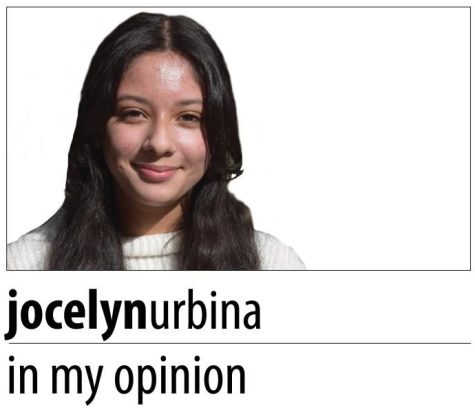 Dear teachers and staff,
Speaking for myself and many other students, it has been a great pleasure to share the campus with your four-legged children during my years at Eastside. Having their presence brings joy to many of us, with a wag of a tail they win our hearts.
Lately, however, what has been most interesting is the hidden treasures they leave behind in the grass after they finish their digestive routines.
I am not sure what the confusion is here, but perhaps your dogs think they are hiding treats for students to find. Perhaps they do not understand that it is not yet Easter? We would appreciate it if you could all please have a calm conversation with them about this, because finding these unattractive deposits on the lawn and paths is more of a Halloween terror than an Easter treat.
Also, Easter treasures consist of brightly colored surprises that stand out, not camouflaged brown messes that get lost in the grass, easy to trip over or step on by accident. I appreciate that your dogs manage to drop treasures in different shades of brown, but still, that doesn't do the trick.
And, while their placement skills are impressive, it means that their treasures unexpectedly show up all over the place and we never know where exactly we are going to stumble across them in the immense expanse of lawn and turf.  If it really were Easter (and if they really were Easter eggs), I can only imagine how much fun it would be to hunt them out!
If your dogs are determined to participate in that pleasant and nostalgic tradition, please use the months until that holiday to communicate with them and work together on their presentation and timing.
As their owners, no doubt you find their treasures lovely and a source of pride, regardless of what they look like, what they s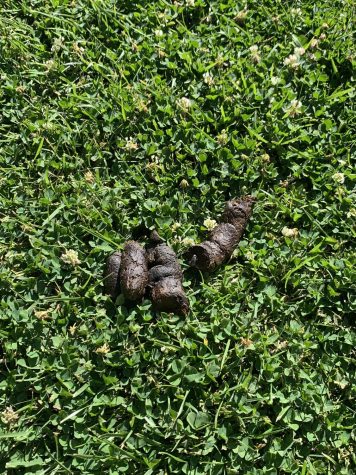 mell like, or where they are deposited. Many students, though, can no longer stand walking across the grass only to encounter one of your dogs' beautiful products and realize they should have taken the longer way on the concrete path. Believe me, it's no fun to be rushing to class only to screech to a halt at a strategically hidden brown lump in the grass!
I know not all your dogs share this passion for depositing treasures this way. Or perhaps some of them realize that one person's treasure is another's trash, so they considerately bury the problem before they trot off to play. Could the ones who aren't doing it possibly help the others understand?
I hope everyone's furry friends are doing well, I wish them all happiness as they eat, run, play, digest and produce!  Just please, teach them to deposit their treasures out of the way, or make sure that they have a good human friend on hand to clean up the lawn before the next class lets out.
Thank you,
Jocelyn Urbina