More than Rocks: Crystals Work as Path to Spirituality
December 7, 2021
Aventurine, citrine, quartz – crystals of different colors, sizes and shapes can be seen on many students, beautifully decorating their necks.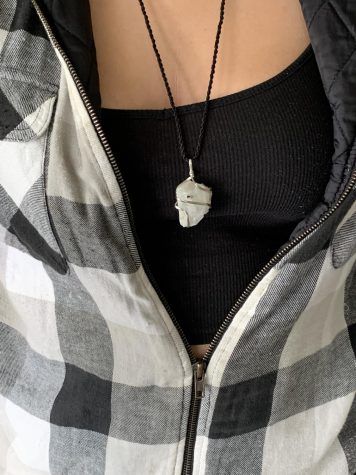 Why do so many people wear them? What's their purpose? Are they just a quick fashion trend?
According to sophomore Blue Cunningham, crystals are a lot more than just some quick fashion trend. Crystals serve
various purposes for those who believe in them – they can be used as stress-relievers, confidence boosters, and more.
"If you don't really believe in it, then what's the point? I feel like it's there to uplift you and contribute to your energy in a positive way," they said. "If you don't believe in them then you're basically just carrying rocks around."
Blue has been interested in crystals for their entire life because many of their family members used them. Now they keep crystals around them all the time.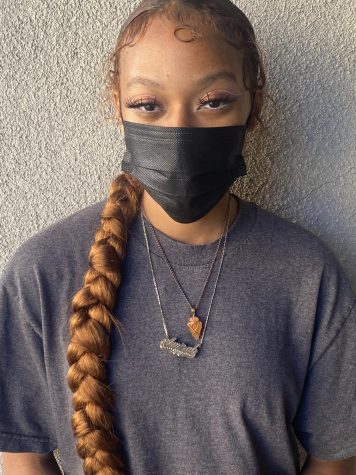 "I wear a chakra bracelet everyday," Blue said. "It makes me feel like I'm balanced out, especially if I'm having one of those days where everything just seems dull. And I wear amethyst a lot because I struggle with focus and that helps a lot.
Sophomore Andrea Gonzalez became interested in crystals a few years ago after her aunt took her to a Palo Alto bookstore that sells them, and eventually collected 13 pieces.
"Personally, I think that crystals really help," said Andrea, whose favorites are moonstone and carnelian. "They all have different benefits, but I really like the ones that are calming and help your inner-peace. Some of the crystals even help with intelligence, and I think that it truly does help."
Crystals that are said to help with productivity include amazonite, green aventurine and tiger's eye.
For crystals to serve their purpose they need to be properly taken care of and used correctly. In particular, they need to be charged, and there are various ways to do that. Sometimes Andrea charges her crystals by setting them out on red rocks during a full moon.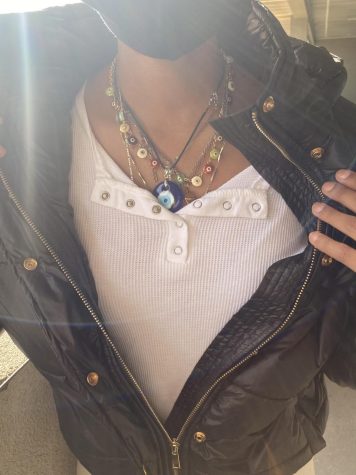 Also, it is important to actually have faith that crystals are serving their purpose of connecting people with their
spirituality, a belief that has been around for a very long time. Crystals can be used during meditation or other rituals, for example.
"I don't see it as a trend, just more people are using it for their spirituality," Andrea said.