Marvel and Disney Top Movie Favorites this Season
December 13, 2021
With new movies coming out all the time, how can a fan know which ones are actually worth watching? In a poll of Eastside students at the end of November, five movies stood out. Now you don't have to spend time scrolling endlessly through Netflix trying to find the right Movie, you can read about Eastside's picks here.
Marvel's "Spider-Man: No Way Home" was the top pick, and students had a lot to say, even though the movie has yet to be released. Expectations are high for what is to come.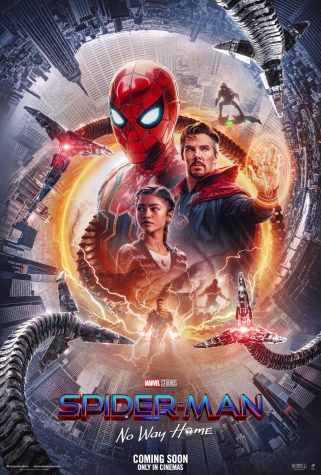 "The last Spiderman movie left on a really big cliffhanger," said Physics teacher Craig Young.  "I want to see how they would deal with Spiderman's identity being revealed to the public."
Not only are viewers anticipating the consequences Peter Parker's identity being revealed to the public, but they also are excited to see some cameos from old Spidermen,
"The biggest thing for me is Andrew Garfield, and Tobey Maguire appearing with Tom Holland," said freshman Angel Fernandez, "like the multiverses combining."
As with every movie, however, people always have things they don't like, too.
"I'm not into romance", said sophomore Ashley Kaage.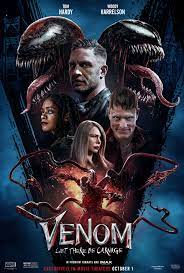 Marvel's "Venom Let There be Carnage" is about Eddie Brock who still struggles to coexist with shape-shifting Venom, but when a serial killer also becomes a host for an alien symbiote, Brock and Venom put aside their differences to stop his reign. Venom drew half positive and negative comments. Freshman Angel Fernandez recommends it to people who like action packed movies but junior  Angel Torres criticized the lack of depth.
"There could have been a little more character development,"  Angel said, "more empathy and more sympathy for the characters."
Others expressed enthusiasm even though they haven't seen it yet.
"I am really looking forward to seeing if Carnage and Venom work together," said sophomore Ashley Kaage, "possibly just to get stuff done."
Disney's "Encanto", is a story about a family whose every child is blessed with a special gift, except for Mirabel, but suddenly she may be her family's last hope. The animated movie failed to catch the hype and attention that the other movies received.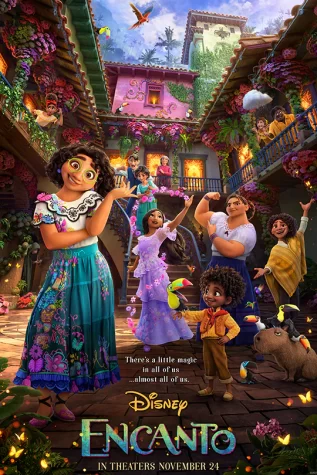 "Nothing really enticed me to want to watch it," Craig said. "It didn't look like it had anything new or original."
Disney's "Turning Red", a movie about a 13-year-old girl named Mei Lee who turns into a red panda whenever she gets too excited, drew more positive feedback.
"The colors of the characters remind me of the colors of 'Inside Out'," said Sophomore Johnny Clarke. "Red reminds me of the anger from 'Inside Out' so I think I will like it."
The bright and vibrant colors in the trailer not only drew a lot of attention from students but, so did the message.
"Just don't doubt yourself," Angel Torres said. "just be happy with what you have".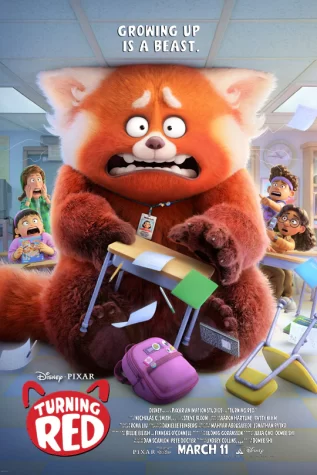 The main character Mei Lee goes through a rough journey as she thinks she is a monster and people will treat her differently because of how she looks. Mei Lee learns how to deal with her feelings, and not belittle what she inherited from her family, which allows her to develop as a character. The movie is sentimental and recommended for people who like a deeper message behind the screen.
Marvel's "Shang-Chi" was the perfect mix of action and culture, showcasing a side of Marvel that audiences haven't seen before.
"Marvel is starting to expand on cultural kinds of movies," Ashley Kaage said." I feel like, as an industry that  usually doesn't really do that, it was really cool."
The main character, Shang-Chi's Chinese culture, was front and center, so Shang-Chi was able to show a more in-depth look at cultural traditions all while forwarding the Ten Ring Organizations plotline. Overall the movie was rated highly, drawing plenty of specific compliments.
"San Francisco was a really good location," Craig said. "I thought the bus scene was so cool!"
Although the movie was released back in September, excitement is still high.
"I give it a nine out of ten," said Angel Torres.  "It was really good."