Photo by Betsabeth Cacho
Philadelphia 2021: Cuban Protests Show Importance of Staying Aware of World Events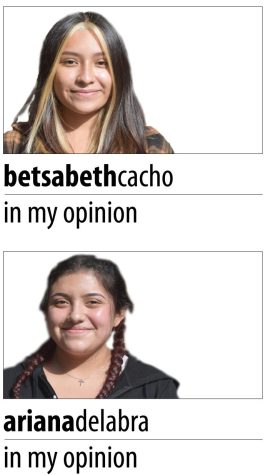 "Why do we want it? What do we want? Why do we want it?" chanted a group of American protestors in Independence National Historical Park in Philadelphia.
We could hear the anger, frustration, concern, desire and yearning in their voices. We were visiting Philadelphia for a Journalism convention and happened to come upon them by chance, but the impact that moment left in our minds was powerful.
We immediately paid attention, but at first didn't understand what the protestors were challenging. We stayed and listened because we wanted to learn more about what brought these people.
One of the protestors was Afro-Cuban-American professor, Amalia Dache, from the University of Pennsylvania. She explained the terrifying events occurring in Cuba. On July 11, Cuban artists organized demonstrations across Cuba, protesting political repression in Cuba. On Nov. 14, Dache said protests were happening around the world that day and the next, coordinated in 122 cities to express solidarity with Cubans facing repression. Cubans are protesting for an end to communist party rue and 62 years of dictatorship that has led to incarceration of political prisoners, limits on freedom of expression, censorship and high levels of violence.
"I know that we're with them, that we're behind them, that we support them, and we're not going to forget them and we have their back," she said.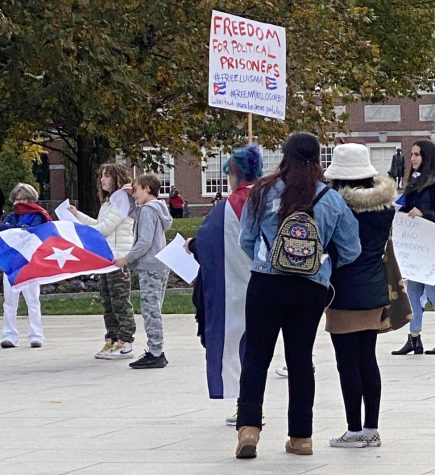 Dache explained the protestors were fighting for "freedom for political prisoners, freedom of expression, and freedom for internet access because they are blocking out the internet too."
After hearing what she said to us, we felt angry- angry because people are forced to remain in situations that are unjust and have no way out. We became more aware and grateful for the rights we have, and how our voices aren't being silenced.
Dache's explanation emphasized the long history behind today's repressions. This reminded us of the cultural repression many students at Eastside have experienced. Although our experience looks extremely different, our community also faces oppression and unjust power structures.
In Cuba, oppression is so extreme because of the lack of a rule of law – they have a constitution, but it is constantly violated and doesn't protect the rights of ordinary people, Dache said. We must remember that despite the flaws of the U.S. legal system, citizens and civil rights are protected by the U.S. Constitution, and perhaps our main goal should be to make sure the Constitution remains strong and isn't undermined by the courts or the government.
These days, it is extremely easy to learn about issues in other parts of the world. Despite this, many people remain uninformed. This is a problem. If the generations to come continue to ignore global news and not take advantage of the information available, a vast canyon will divide humanity. By staying informed, communities can come together and support others. Learning about other people's perspectives creates the space for humans to relate to each other across the globe.