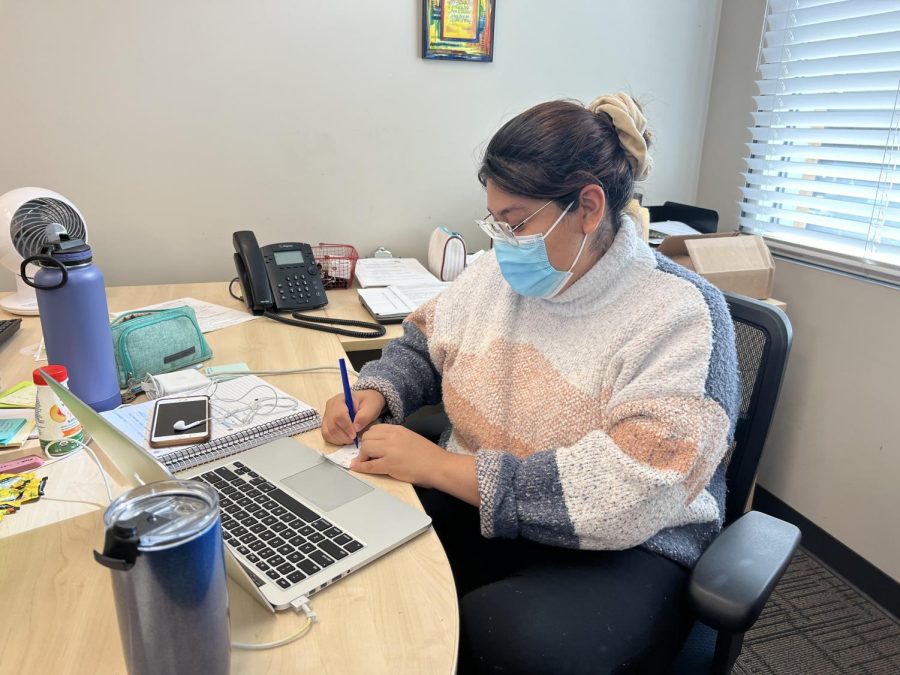 Photo by Brandon Perez
Amairany Fuentes: True Love Arrives From Memphis
Emails about summer and community service opportunities have a new name attached to them this year: Amairany Fuentes.
Starting as Student Services Coordinator this year, Amairany heard about Eastside while attending Carleton College in Northfield, Minn., where she met Eastside alum and current math teacher and Residential Faculty member, Addison Partida-Vasquez.
"We became friends through our Latin American Student Organization," Amairany said.
Addison's description of Eastside inspired Amairany's partner, Leo Anaya, to apply for a job as RF, which he also started this year, and then she saw the opening for Student Services Coordinator and applied.
Amairany's job focuses on activities outside of academics, including summer enrichment and other crucial parts of the Eastside experience. She helps students find community service opportunities, helps connect students with tutors and schedules the tutors.
She also helps students enroll in Foothill College classes and processes work permits for students who seek part-time jobs while in school.
"My favorite part of my day and job is when students seek me out for help," she said.
In her free time, Amairany enjoys watching shows on Netflix and Hulu, and considers baking one of her favorite hobbies. Her favorite thing to bake is cupcakes!
"I really enjoy decorating and baking cupcakes because they're small and there's a lot of them," she said.