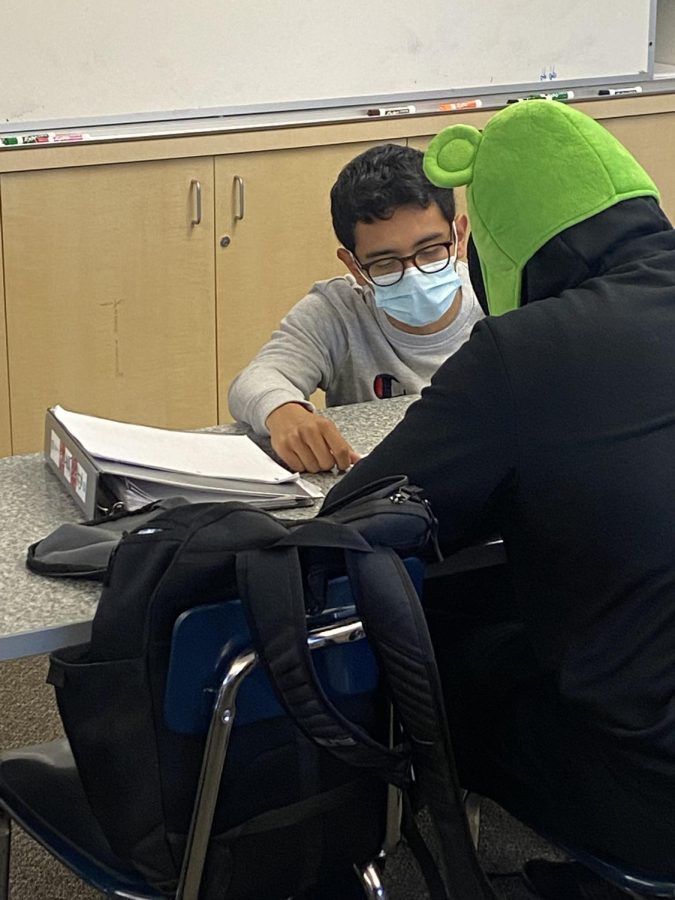 Photo by Sarai Wagner
Addison Partida-Vasquez: Welcome Back, Grads Returning as Staff
Addison Partida-Vasquez, who graduated from Eastside in 2016, returned this year as Residential Faculty and a math teacher, helping students in the same dorms and classes that he experienced when he was in high school. When he came to Eastside as a freshman, he said, "It felt challenging but I knew there was always going to be help."
Addison attended Carleton College in Northfield, Minn., where he earned a B.S. in Computer Science. He now teaches Algebra 2 to juniors and a math tutorial. Addison said that Eastside set him up well for college, especially having tutorials where he could make sure he completed his homework.
When he was in high school, Addison enjoyed running and biking. He joined the Track team, and as a freshman, made it to league finals in two races. He also joined journalism, where he became co-Editor-in-Chief of The Eastside Panther as a senior, and he attended the National Outdoor Leadership School (NOLS), a competitive summer leadership program in the Big Horns, Wyoming, during the summer before his senior year.
Addison continues to enjoy running and sometimes joins the Cross Country team practices. He also likes hanging out with dogs and watching TED Talks. He appreciates how Eastside cares about every student and that no one is ever left out.
"There's a lot of potential in the students in Eastside," Addison said.