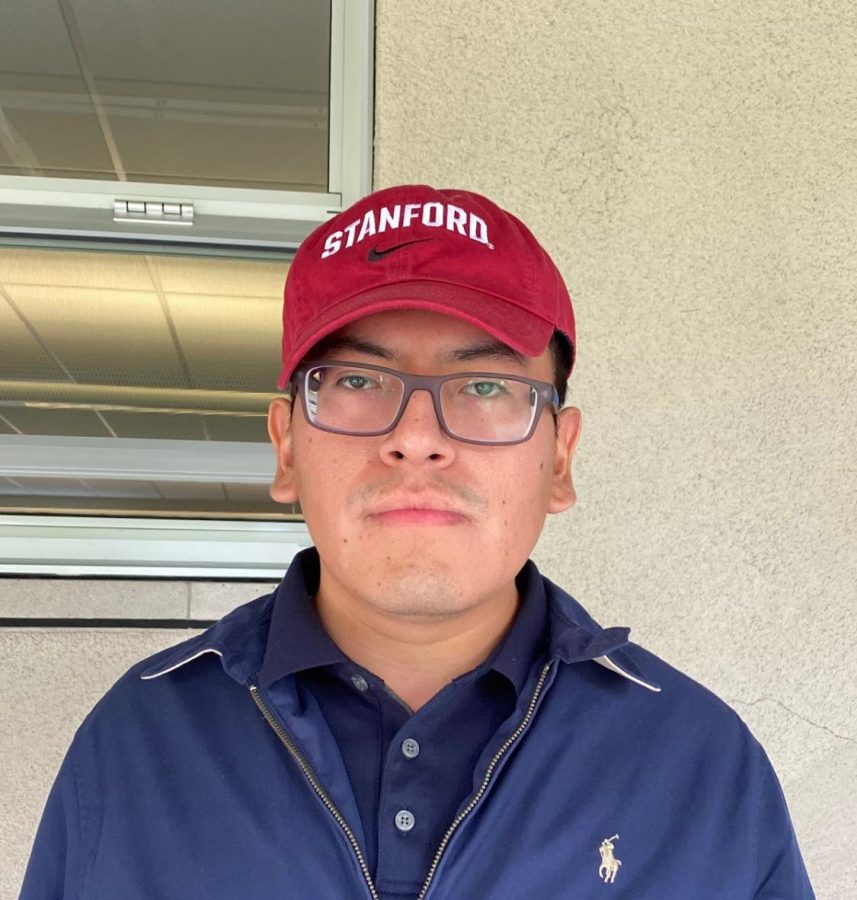 Photo by Azeneth Rocha Coronel
Jorge Mauro de la Cruz: Assistant Teacher
Originally from Lima, Perú, Jorge Mauro de la Cruz made his way to Eastside where he is working as a co-Teacher in Holly Chenette's Spanish class.
Jorge graduated from University of California, Los Angeles and is now earning his Masters degree in Education at Stanford University. Before coming to Eastside, Jorge worked in Los Angeles at Aspire Ollin University Preparatory Academy and at Vox Collegiate. He came to Eastside through STEP (Stanford Teacher Education Program), as did many other teachers at Eastside.
As a STEP assistant teacher, Jorge observes the class and helps students that need help while doing independent work.
In his free time, Jorge likes to read, watch anime, work out at the gym and play the violin. Also, he likes cats, which gives him another thing in common with Holly.
"Mi familia adoptó uno hace unos meses y hace unos días adoptamos a otro (My family adopted one a few months ago, and a few days ago, we adopted another)," he said.