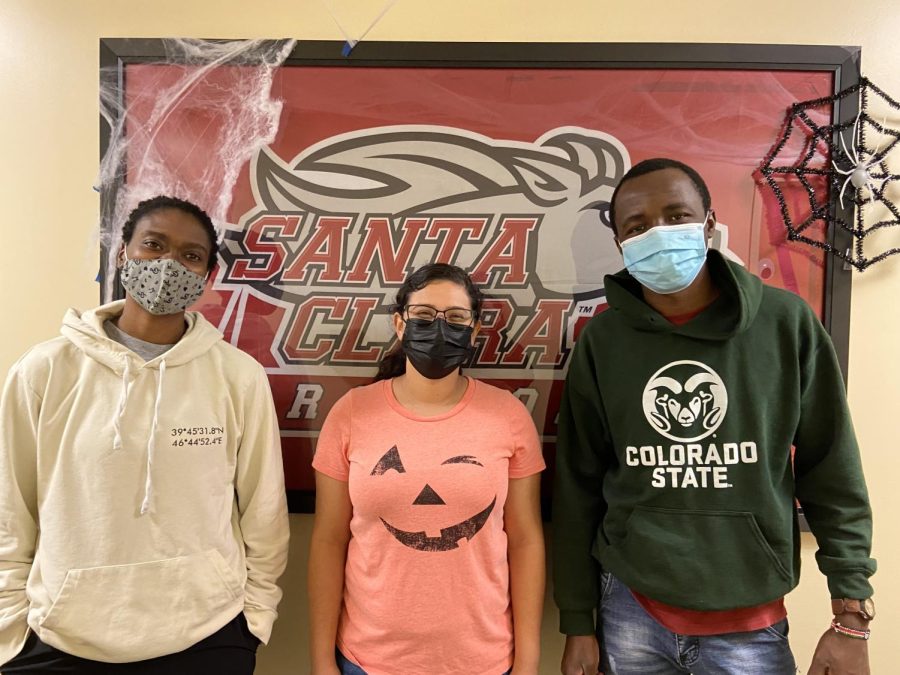 Photo by Stephanie Xiloj
Vincent Ontita: Residential Faculty Team Devoted to Weekends
A long journey brought the weekend Residential Faculty Vincent Ontita to Eastside all the way from Nairobi, Kenya where he was born and raised.
Vincent is the first generation in his family to attend college. He had a lot of encouragement from his parents to focus on school, and despite not having books, he would volunteer at a local bookshop. He went to St Johns high school, and then to Kenyatta University where he majored in management, tourism, and natural resources. In 2019 he moved to the U.S., to pursue a masters degree at Colorado State University in natural resource and global conservation leadership.
Growing up in Kenya as the second oldest of four children was difficult. The town lacked resources, like clean water and electricity. The surrounding Muslim community had strict expectations.
"Things like crying, it's different," he said.
Now Vincent assists the weekend RF team, and during the week he works with Environmental Volunteers. He also works with several other environmental organizations and has a company he started in college, which advocates for various states and tribes.
In his free time Vincent loves cooking traditional foods like Ugali, which are like mashed potatoes but with corn flour, and he also loves to read.
"Anything readable, I read," he said.
Living far away from home, Vincent often feels homesick.
"I communicate with my family every day," he said. "Because I realized as I'm growing old my parents are also growing old."
With his busy schedule they have a plan on short conversations to check up on each other.
"Really, just one minute of 'Hello, hi, how are you doing, did you do well, have a good day?'" he said. No matter how short the conversation, however, "I always let them know I love them."