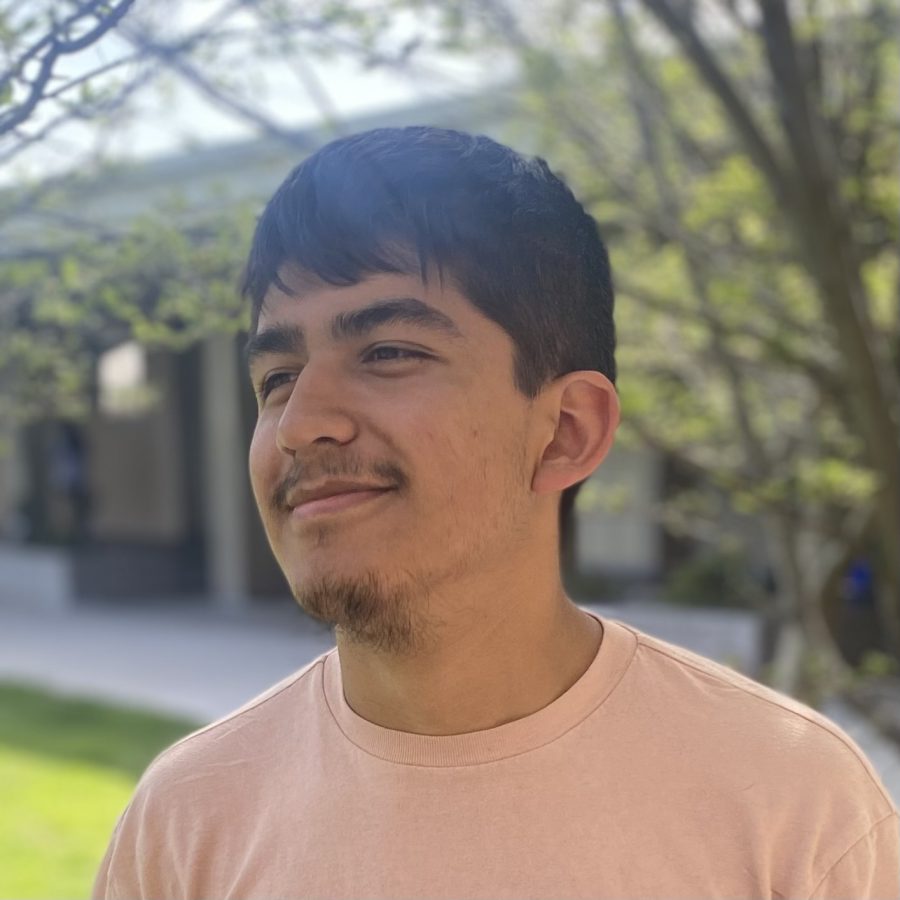 Photo by Stephanie Xiloj
Aaron Cedeño
Although no one held a formal election, seniors agree that if there were a class president, it would be Aaron Cedeño. And Aaron has made it his mission to be successful and inspire his peers. 
But it wasn't always like this. Aaron once struggled with finding a quiet place at home where he could concentrate and complete his assignments. To combat this, he would often do  homework in the computer lab. He admits that the transition and workload his freshman year came as a shock. 
Despite the rocky start, Aaron said many teachers influenced him positively, and overall, his experiences taught him that in life, one must be their own inspiration and motivation
"We are the engines to our own success," Aaron said. "When there was a lack of motivation, I had to motivate myself again and put in the work."
Since his sophomore year, he has received academic recognition including honor roll, Rotary Awards for Native Spanish, Chemistry, and the Harvard Book Award. In his classes, he has carried himself respectfully, maintaining good relationships with teachers. After the initial setbacks, staying caught up in his classes became less of a challenge.
"Es muy especial, muy decente, muy educado," said Spanish teacher Carlos Baquero. "Siempre respetuoso." (He is very special, very decent, very educated…Always respectful.)
With his maturity and clear sense of purpose, Aaron has also found success in friendships. Friends highlight how encouraging and supportive he is, organizing study sessions for others and facilitating student leadership.
"He will always be there for you," said good friend and senior Aliah Ruiz. "Even if he's busy, he'll make time to talk to you."
Aaron plans to major in Psychology at University of California, Irvine, with the goal of continuing to serve others.