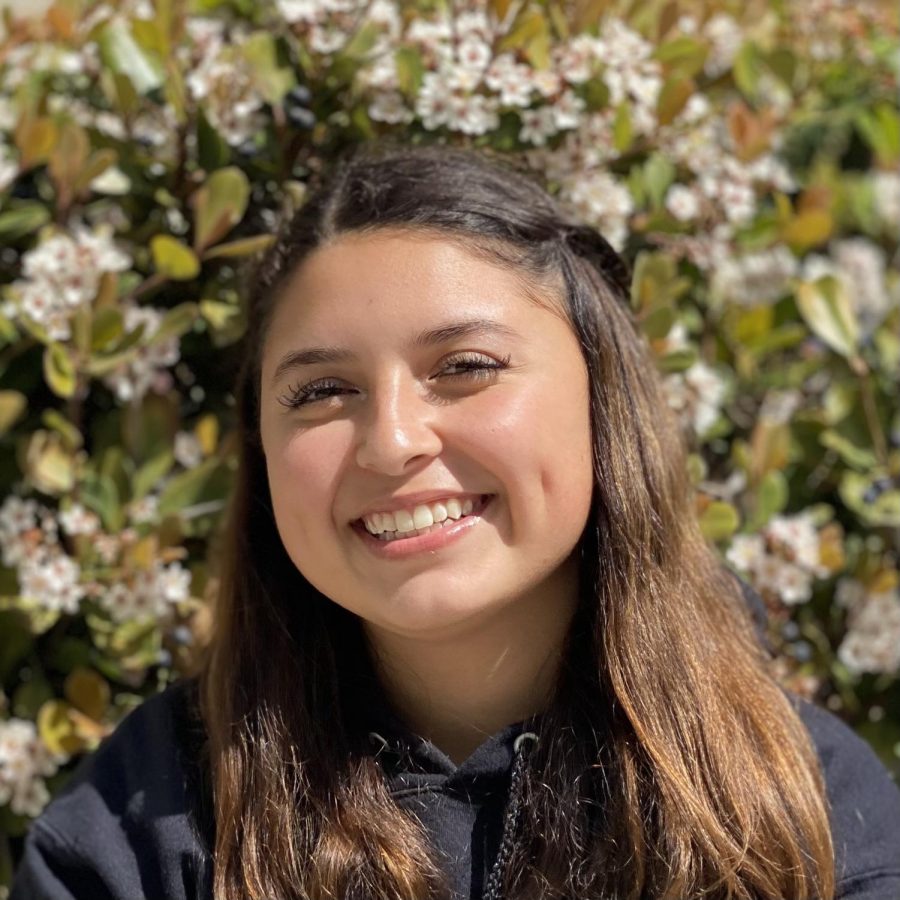 Photo by Diana Gomez-Ochoa
Aby Zarza
Aby Zarza has a "little zoo" at home: three cats, two dogs and 12 canaries. Aby has always felt the need to help animals, so her goal is to become a veterinarian.
As someone who loves hands-on work, Aby hopes to travel and help animals that are ignored, like the stray dogs she saw when she visited Jilotepc, Mexico for the first time in 2016.
Aby plans to attend California Polytechnic State University in San Luis Obispo and looks forward to its hands-on curriculum, studying marine life, handling animal birth and riding horses.
"It's better to do it hands-on because you learn by doing instead of just reading and not getting the full experience," Aby said.
Math Teacher Hai Tran has taught Aby for three years and has noticed her energy, passion and grit.
"She is going to make an awesome veterinarian because she is so open to newness and the unexpected," Hai said. "Her receptiveness to being challenged plants a seed for her to grow a ton, and she often rises to the occasion when challenged."
Looking back, Aby said she has enjoyed math the most because of the challenges.
"They helped me grow as a student and get out of my comfort zone to leave my shyness and ask for help," she said.
Marlene Mullin also feels Aby is very responsible and doesn't waste time. 
"When it comes to getting the work done, she is motivated, serious, independent," Marlene said.
As Aby prepares for college, she thanks her mom and her brother, who pushed her to get through high school. She will hold onto the important values her brother taught her: Pick yourself up when you fall down, and use painful experiences to become stronger.