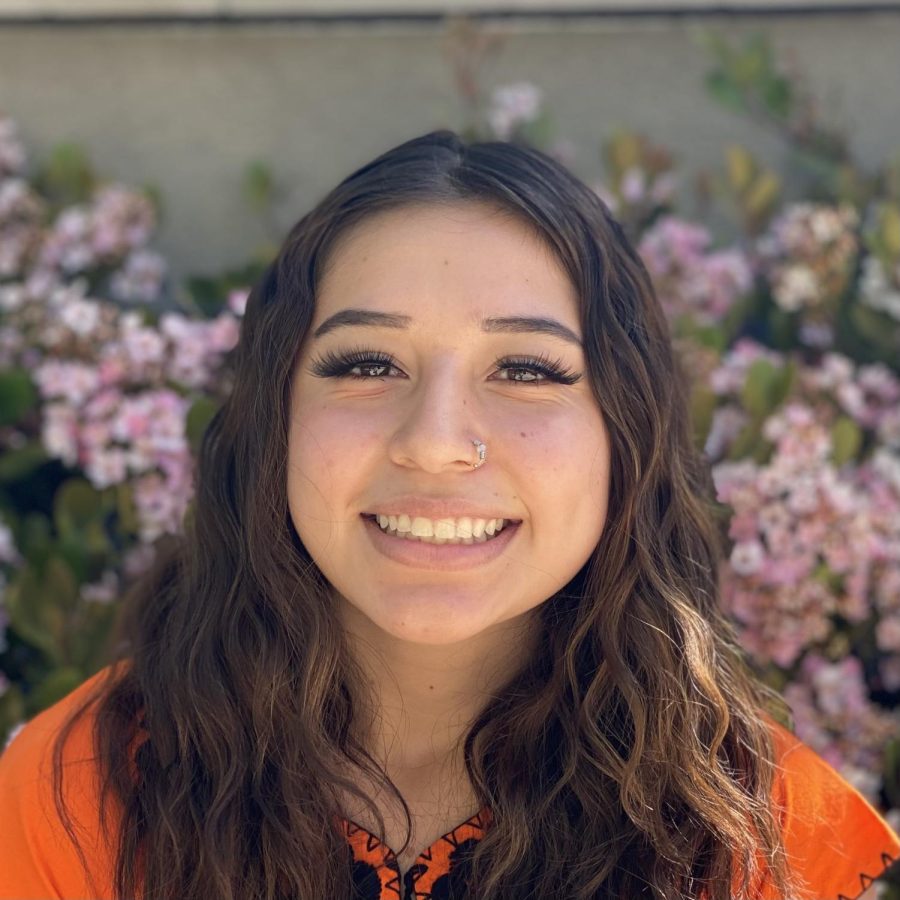 Photo by Diana Gomez-Ochoa
Aliah Ruiz
When Aliah Ruiz burned popsicle sticks soaked in different chemicals during a splint test lab in her Chemistry class, she was impressed to see all the colors the different chemicals produced when burned.  And then she realized that her fascination with science could continue into college.
Aliah became a TA for Chemistry Teacher Heather Cooke, and they started building a relationship. Heather said that Aliah is collaborative, consistent and determined to reach her goals.
"She was always helping underclassmen with chem when they had projects," Heather said.  "She was always a great helper, and now she is doing it more maturely."
Aliah came to Eastside in 6th grade, joining the last middle school class. She considers one of her biggest accomplishments to be the fact that she made it all the way to senior year and finished with good grades.
"I would be known for being an academic person in class and being outgoing outside of class," Aliah said.
Most students agree with Aliah. Not only is she one of the friendliest students on campus, she is also fun, super energetic, assertive and full of a positive attitude toward school and life.
Senior Chris Escalante appreciates her caring nature and how she makes sure that her friends succeed. 
"She's great at becoming friends with people because she can blend into any crowd," said Chris. "She is able to make everything fun."
Aliah called her Eastside experience a "good and crazy" experience that prepared her for college and gave her lots of opportunities and memories as well. One of her favorite memories was the sophomore rafting trip, where she made many strong friendships.
Even though Aliah will miss the small high school community, she is excited to find out about college life.
Aliah will attend University of California, Riverside where she will major in Chemistry.