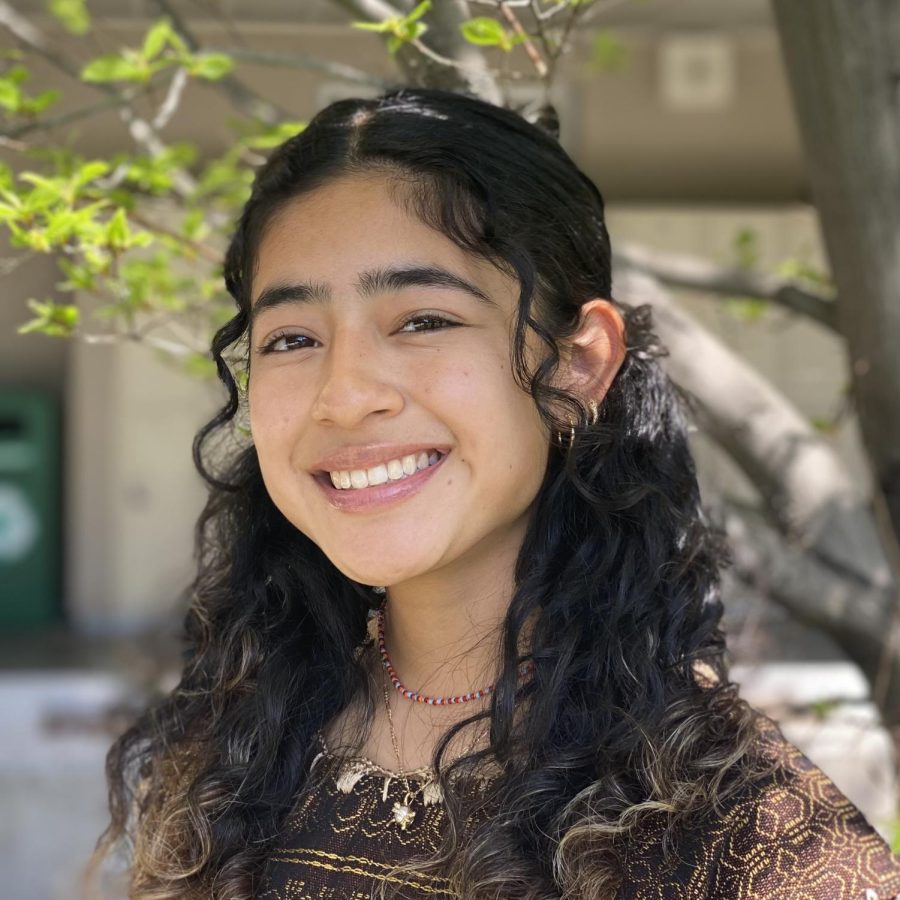 Photo by Diana Gomez-Ochoa
Alondra Zamora
Scholar, Eastside soccer captain, Woodside club soccer player, cross country and track runner, waitress — Alondra Zamora does it all.
Alondra played soccer since she was five and became captain this year. Her coaches and teammates say she fulfilled that role very well.
"It was fun to socialize with my teammates," Alondra said. "There is no independent game, and my favorite memory is when I scored three goals in one game."
Math Analysis Teacher and soccer coach Juan Grau appreciates her discipline, good work habits, responsibility and maturity.
"Alondra doesn't get stressed out too much even though she is doing all this stuff," Juan said. "She knows what to do when to do it, and can fit it all in her time slot."
Those strong work habits showed in other classes, too. Alondra stood out academically, earning an Excellence Award in English at the end of this year.
Senior Paloma Colin said that Alondra is the strongest woman she knows and is the best person to be around and feels like a breath of fresh air.
"She plays a big leadership role," Paloma said. "Over the years, Alondra has gained more confidence, now she has more leadership in sports, life and school."
Senior John Paul (JP) Aguilar appreciates how approachable and outgoing Alondra is and that she speaks her mind in a kind way.
"My favorite thing about her is her compassion," JP said. "She's very understanding towards others with their needs, always there to help."
Leaving is "bittersweet" for Alondra because the small school size allowed her to make connections with students and teachers, but she is excited for what comes next.
Alondra will go to University of California, Berkeley to major in Molecular Environmental Biology, hoping to work to eliminate health disparities in minority communities.