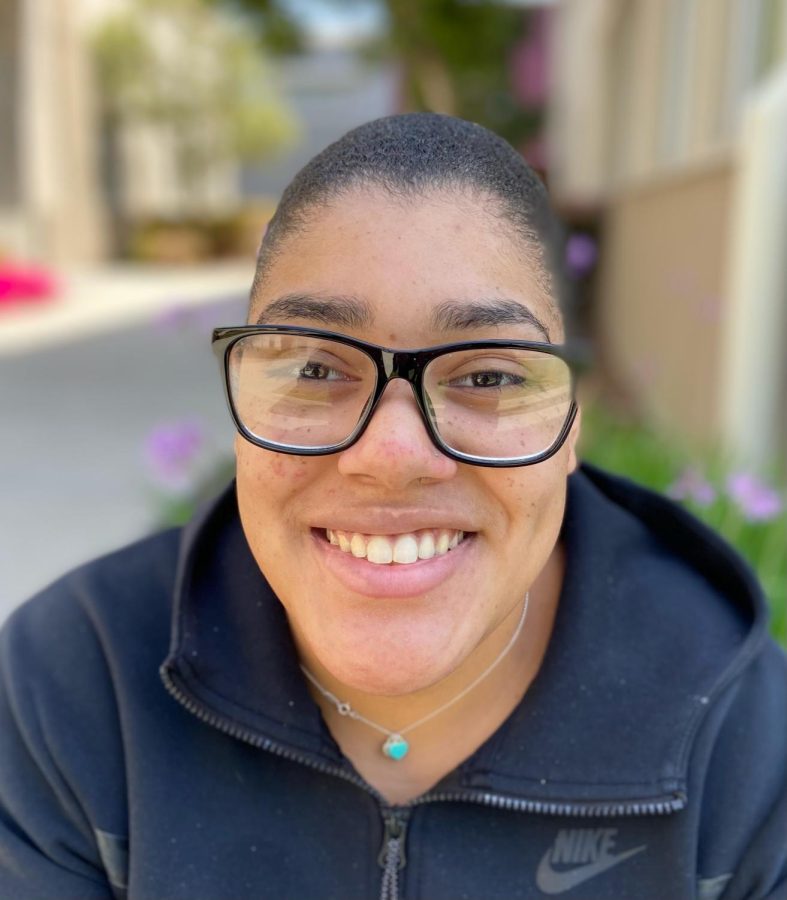 Photo by Stephanie Xiloj
Arayah Hampton
Known for her bold choice of nails and critical commentary, Arayah Hampton combines fun with academic excellence. 
"Every comment I made, she had some sort of reaction and response to it," said AP English Language teacher Sarah Kreiner. "Her engagement with her learning and general involvement with it is very inspiring and super fun to teach."
This year, Arayah's classmates voted her  "Most likely to go on tour," for her musical talents. Arayah started singing at Eastside during middle school when her older sister Jade was a student here. Arayah joined the Choir as a freshman and remained ever since. 
In her sophomore and junior years, Arayah added the Dance elective to her repertoire.
"I have always liked music and always appreciated having a chill period for me when I'm stressed out," Arayah said.
During the pandemic, Arayah got a job at a kids Foot Locker store. Working gives her a sense of routine and an escape.
"It's a little comforting if I've had a long day, but I have to go to work," she said.
Arayah's academic passions are wide-ranging, but she especially loves social studies. Over the years, she has won multiple awards, including for U.S. History and for Chemistry.  This year, she won the Excellence Award for Communication.
"Every year since, I've been thinking I need an Arayah for the Cold War critique," said World and U.S. History teacher Jasmine Kelly-Pierce, recalling Arayah's engagement in class during a foreign policy simulation. "We need someone to critique everybody else, because she was so good at it."
Inspired by her involvement with the Youth Program and an interest in human development, Arayah is excited to study Child Development at Emory University in Atlanta, Georgia.