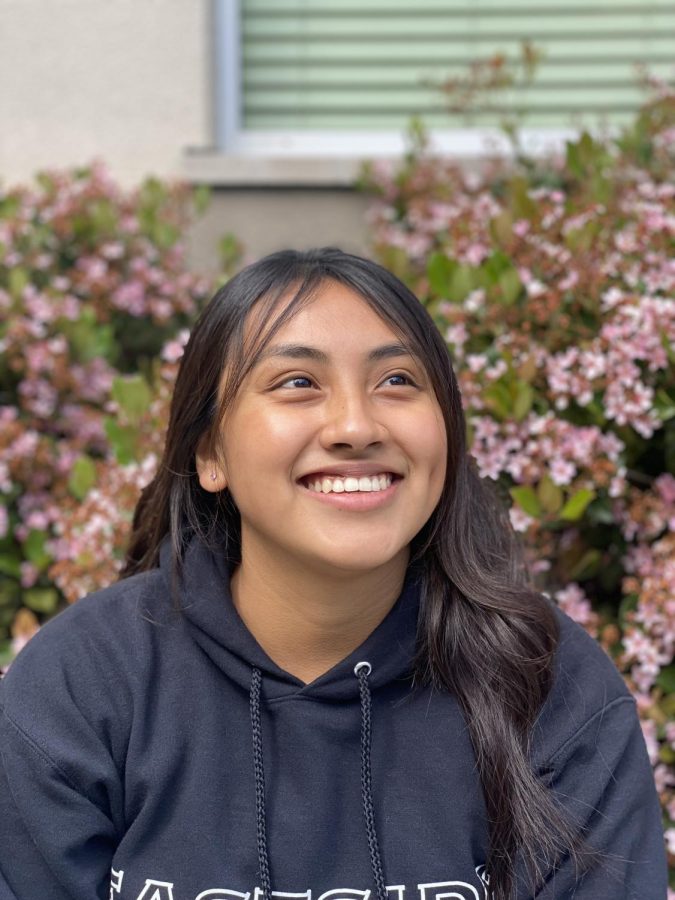 Photo by Diana Gomez-Ochoa
Ashley Barriga
Whether it's making sure her friends are on time to class or peeling their oranges, Ashley Barriga's caring personality makes her the mom of her friend group. 
"She's my comfort, like my home," said senior Luisa Soto, Ashley's friend since 4th grade. 
Not only is Ashley kind to her friends, she spreads her caring to others. As a RISE mentor and former primary school volunteer, Ashley enjoys interacting with younger students. She says they remind her of her younger sister.
"I like to hang out with the little kids, and I have inside jokes with a lot of them," Ashley said. "It's a lot of fun."
This year, Ashley has felt she thrived in Advanced Biology, maintaining As on tests and quizzes. She likes the memorization aspect and the way chapters build off of each other. Ashley has demonstrated growth this year in class participation. 
"At first, I used to be very nervous about presenting or answering a question," Ashley said. "But slowly, it's been easier for me to answer questions and present because I'm confident in my work."
Ashley has also dedicated time to working out and playing volleyball. Aside from her freshman and junior year, Ashley has been part of the girls volleyball team and received some awards along the way. She hopes to continue playing in college.
Ashley will move to University of California, Santa Cruz to major in Psychology, an interest she developed from watching TV crime shows like "Criminal Minds." She aspires to become a detective or FBI officer and understand what pushes people to commit crimes. 
Having spent the past seven years at Eastside, Ashley is excited to move on and meet new people.
 "She's someone that you only find once in life," said Luisa.