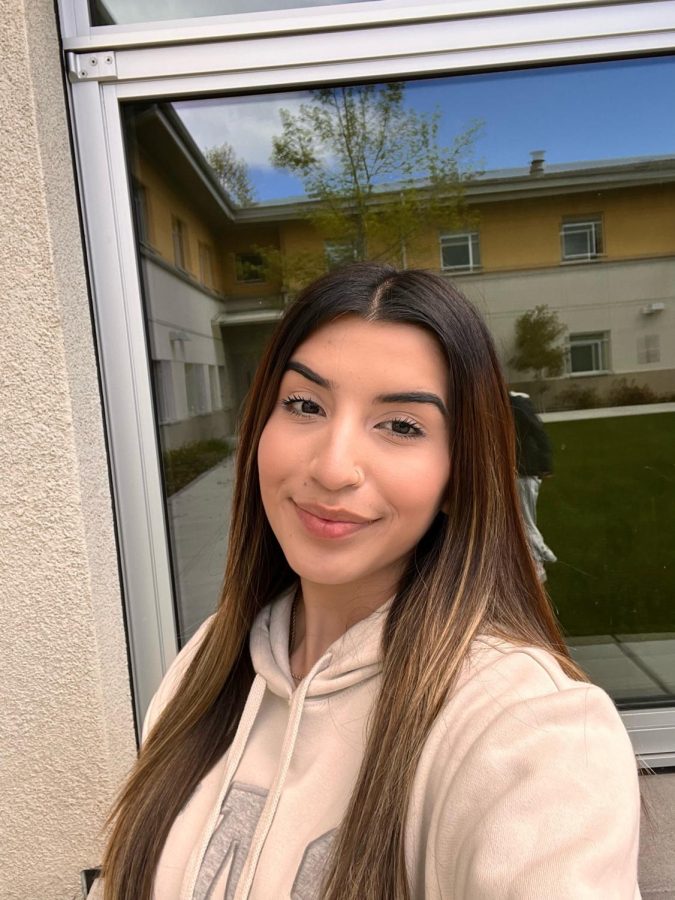 Photo by Azeneth Rocha Coronel
Brenda Castillo
Coming in as a shy person her freshman year, Brenda Castillo imagined Eastside would be difficult and expected to struggle as a student. Although she started on the wrong foot because she wasn't prepared for the workload and communicating with teachers, she found herself capable of navigating through challenges and struggles. 
"I wasn't always the strongest student," Brenda said. "But I believed in myself and was more determined to actually get things done."
When Math Teacher Mayra Chavolla met Brenda in 9th grade, Brenda was quiet and guarded at first, but Mayra was glad to see her later take academic risks, become excited about learning, push through tough days and reach out for help outside of class.
"I admire Brenda for her strong will and determination, although that comes with a lot of eye rolls and hair flips," Mayra said. "I have no doubt that Brenda is going to accomplish whatever she sets out for herself."
As her friend since freshman year, senior Paloma Colin appreciates that Brenda is very loving, caring, loyal, empathic, forgiving and compassionate.
 "She's really determined when she wants to do something," Paloma said. "She will put all her effort into something, small or big."
Paloma says that her favorite memories with Brenda are when they got in trouble for talking too much in classes and pulling other shenanigans together. 
In her free time, Brenda enjoys going to jaripeos, which are like rodeos, with friends, and has developed a love for horses throughout her teenage years. Brenda will attend California State University, Fresno where she plans to major in Animal Science with a concentration in equine science. 
"Growing up I have always had a passion for horses," Brenda said. "Being with them brought me a sense of calmness and made me feel like I was back in Mexico."