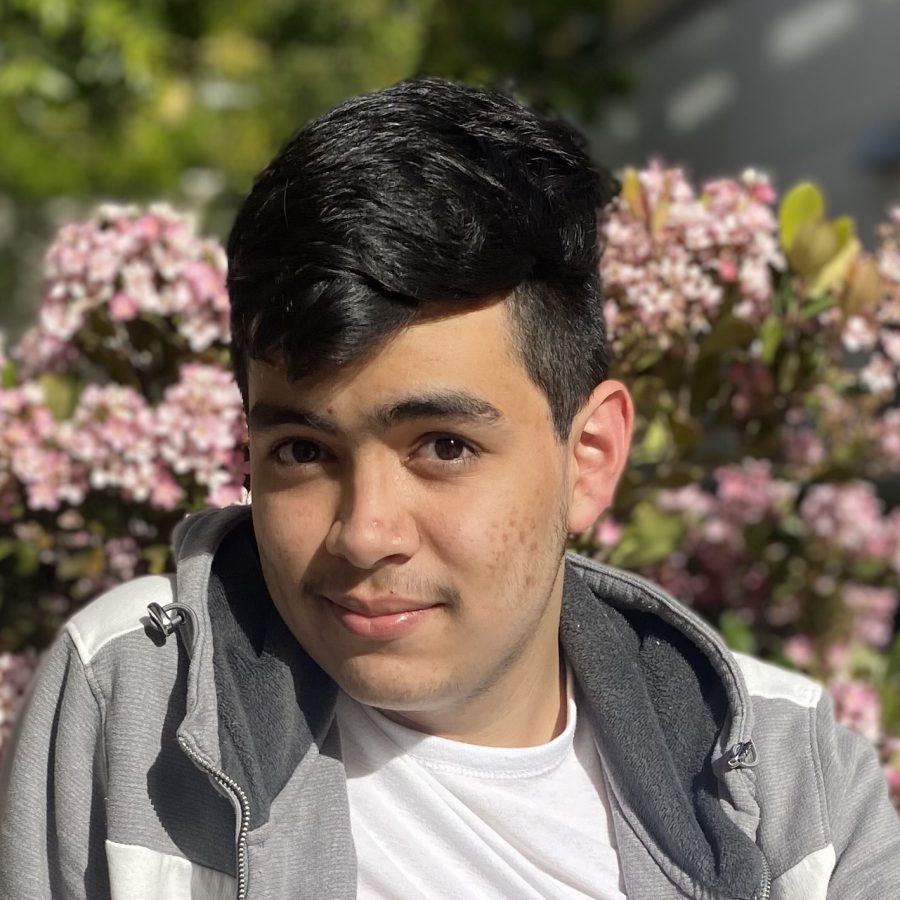 Photo by Sarai Wagner
Chris Guerrero
Christopher (Chris) Guerrero's many talents range from baking to calculus. Chris first tried baking during the pandemic and it became a hobby and special way to celebrate memorable occasions. 
"It is a way for me to show other people that I care a lot about them," Chris said. 
The creative process is the key. Aside from baking, Chris enjoys playing video games and making art, which started at Eastside in middle school. 
Friends appreciate Chris' amicable and humorous personality. 
"Chris is sarcastic to the core, but in the best way possible," said classmate Nazareth Perez. "It's always fun to get into petty but entertaining 'arguments' with Chris because they just sometimes say the most sarcastic thing that even one-ups my sarcasm."
As president of the Interact Club and member of the Civic Engagement Initiative, Mock Trial, and Gender & Sexuality Club, Chris won a community service award as a freshman and an Excellence award for community service this year.
"I really enjoy helping the community through Interact," he said. "It gives me a wider reach than what I can do as an individual." 
For six months this year, they also participated in the MIT Online Science, Technology, and Engineering Community (MOSTEC) program, which concentrated on designs that balanced affordability and sustainability. 
Chris excelled academically, too, earning multiple awards over the years, including Dean's List, the Bowdoin Book Award, and Rotary awards for World History, American Literature, Math, and Art. 
"Their curiosity really comes through, and that commitment to learning, to figuring out the answers to the questions, and to asking more questions," said American Literature and Senior Research Institute teacher Stacy Arevalo, who taught Chris as a sophomore and in SRI. "They're never just satisfied with meeting the requirements but always want to go above and beyond."
Chris plans to major in Computer Science at Swarthmore College in Pennsylvania.