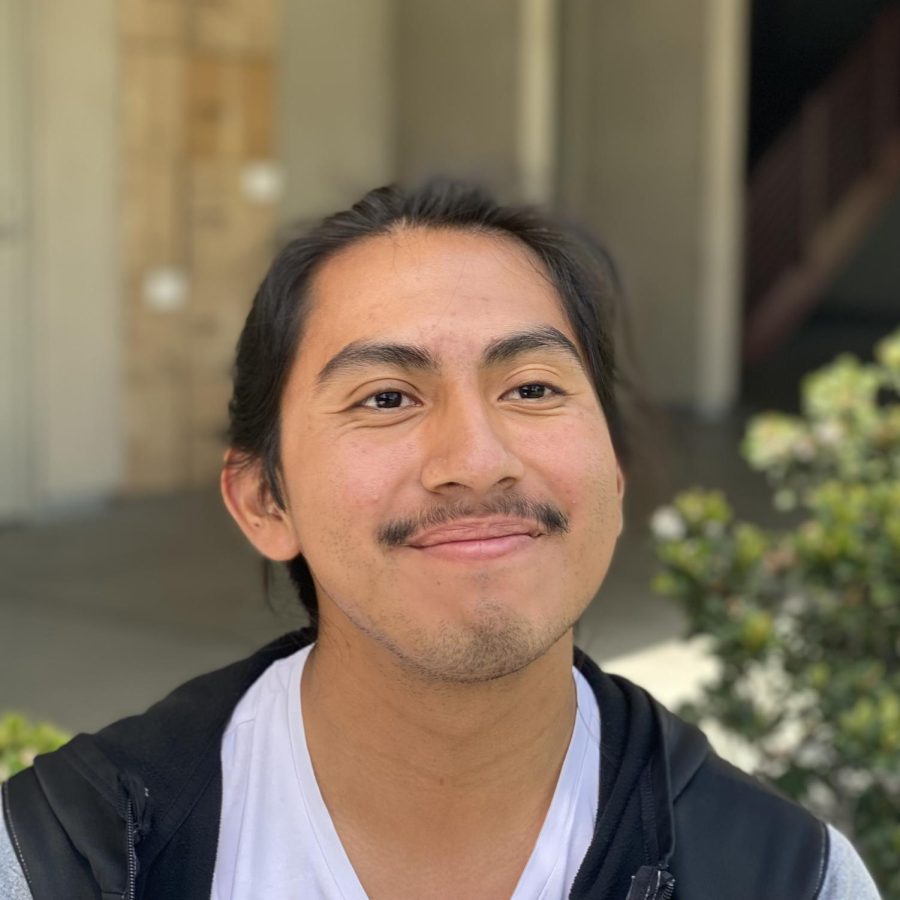 Photo by Diana Gomez-Ochoa
David Martinez
David Martinez has been running since elementary school. He chose running because he wasn't a fan of sports that involved a ball.
"It's honestly a way for me to metaphorically and literally run away from things that I need to do," he said. "It just gives me that free space to think and clear my mind."
David's exceptional running on the Cross Country team led him to qualify for CCS a number of times. He also has participated in Volleyball and Track & Field.
Despite his busy schedule, he also makes time for music. David learned to play the guitar about a year before high school and decided to continue music at Eastside because he wanted to improve his skills.
"I want to give myself the opportunity to learn more about music and the various instruments with other people, who also have a similar interest," he said.
Friend and former dorm roommate, senior Joshua Nickings, met David the summer before their freshman year. Being his roommate led him to learn more about David.
"We would always talk to each other in the night," he said, "so we got to know each other really quickly."
As he learned about David's deeper qualities, Nickings said what stands out is David's supportive personality.
"He's always somebody you can go up to," Nickings said. "He will never give up on you."
David feels that his friends have had the greatest influence on his life.
"They've supported me," he said, "pushed me in directions that have always allowed me to grow as a person."
This fall David will carry his love for running to University of California, Riverside, where he plans to major in Accounting.
"I've never imagined myself out of California," he said, "So I always figured I'll stick around."