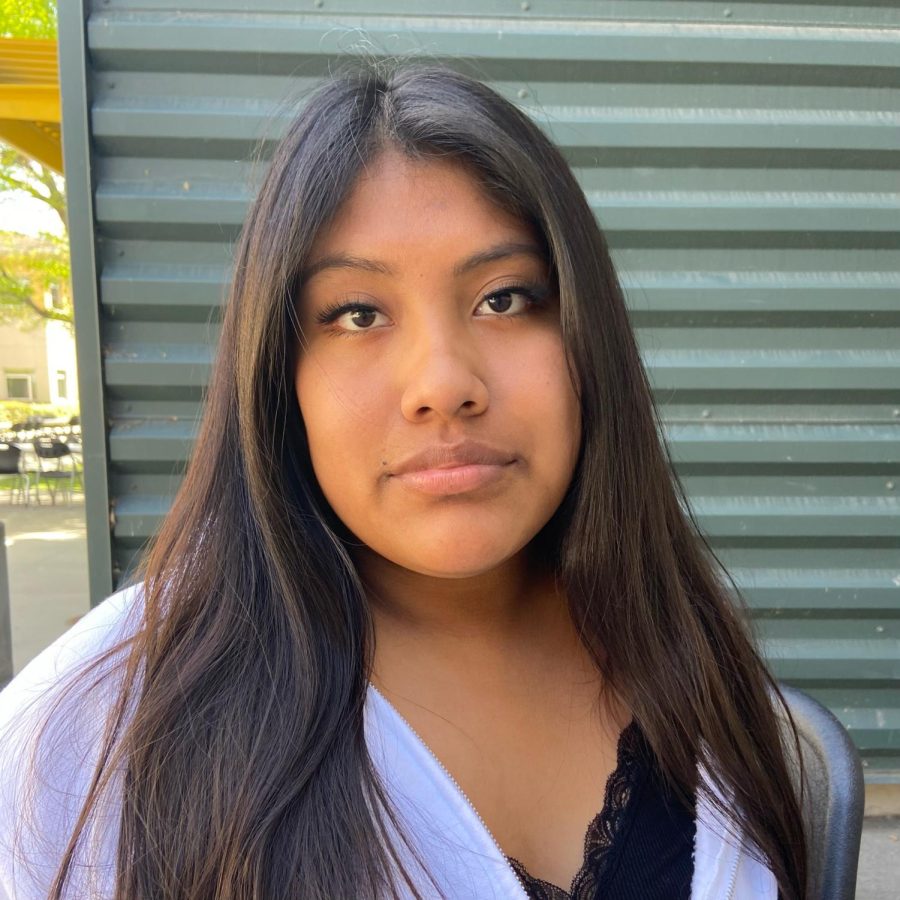 Photo by Stephanie Xiloj
Esmeralda Lopez
To get out of a rocky public school system in San Jose, Esmeralda Lopez's family searched for a private high school where she would thrive. After looking at predominantly white schools and feeling out of place, they found Eastside. Attending an open house locked in her feelings about the school, and the rest is history. 
"I really fell in love with the idea of Eastside," Esmeralda said. "I was in a place where there were people that looked like me."
Esmeralda especially appreciated the opportunity to live in the dorms, where she could create a second family with Residential Faculty and other dorm students. 
Senior Indira Villeda still has a photo of Esmeralda and her from their freshman year camping trip. Indira learned that she could count on Esmeralda to be there for her. 
"If one of us is going through it, the other one is going to make the other one laugh, and we're always just, like, there for each other," Indira said. "She'll always have my back, and she'll always find a way to make me smile or laugh."
Senior Lizette Hernandez reflects on going to college without Esmeralda always right nearby.
"It'll be hard to find people like Esmeralda who I feel like I can really relate to," Lizette said. "She was definitely one of my sisters that I never had." 
Esmeralda became interested in science thanks to Chemistry class. She experienced the rewards of helping others through Interact Club, and she learned that she enjoys working with children thanks to her experience volunteering and mentoring with RISE. She plans to combine these interests to become a pediatric clinical nurse. 
Esmeralda's next step starts at San Francisco State University where she will major in biology or nursing.