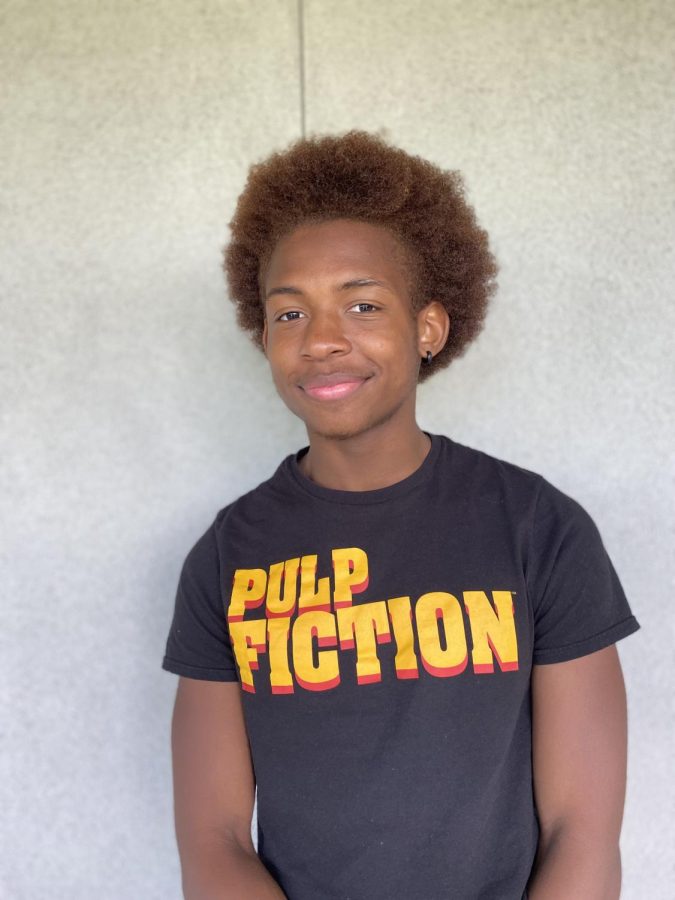 Photo by Azeneth Rocha Coronel
Isaiah Pardue-Bishop
Isaiah Pardue-Bishop is known for his radiant personality and positive energy, the one who makes others think, "Did you really just say that?" 
"I met Isaiah during my freshman year, he was tiny and small," said junior Priya Putnam. "He was such a friendly, animated and loud person." 
Talking about Isaiah brings smiles to Government and Economics teacher Jaya Subramanian, who appreciates his honesty and energy.
"I appreciate his sense of humor," Jaya said. "He's also the student on those days when the class might be a little quiet, I can count on Isaiah to liven up the class by participating."
Isaiah remembers thinking that high school was going to be easy, but then he encountered Geometry. Isaiah used his struggles in Geometry as a chance to grow. 
"I took the time to recognize that I don't have to do this alone, I have resources I can use," Isaiah said. "I learned how to manage my time, and really just do it." 
Jaya has seen Isaiah grow intellectually and become more independent over the past three years. While doing research in SRI, he would come to Jaya with specific questions, rather than just saying, "I don't understand."
"In so many ways, he is ready to take on the challenge of college," Jaya said.
Beyond academics, Isaiah's favorite class is Strength & Conditioning, and he enjoys working out during his free time. 
"It's a good way to end the day for me," he said. "It's a good reset, it helps calm me down."
Although undecided about his major, he definitely wants to continue being active when he goes to San Jose State University.
"I hope I'm comfortable, hope I still have me, mostly," he said. "I don't want to change too much because there's the rest of life to do that."