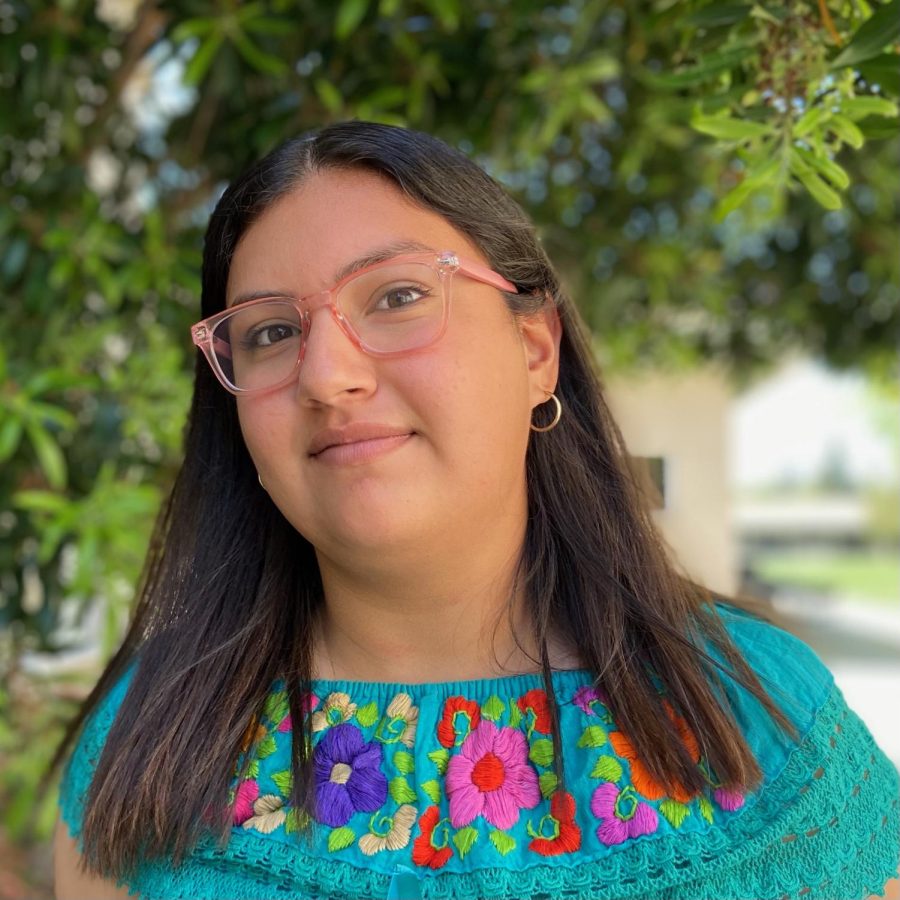 Photo by Stephanie Xiloj
Itzel Revuelta
Itzel Revuelta started high school shy and introverted, but her confidence and sense of self grew as she pushed herself consciously in new directions. 
Itzel works on finding ways to expand her social capacities, such as taking on a job at Manresa Bread in Palo Alto. 
"I'm learning to get rid of my social anxiety and interact with coworkers," she said. "I want to be open to new ideas and interests among people because it will be like that in college."
Itzel has always been interested in working with children. She helped take care of her younger brother, who has autism, which inspired her to study social sciences at San Francisco State University this fall. 
"She has great awareness of how big things can affect the smallest people," said English Teacher Amy Reilly, who taught Itzel in her sophomore and senior years and thinks Itzel's plans suit her gifts and skills. "She thinks so carefully and utilizes her resources and acts with her heart. That is such a powerful combination."
Amy appreciates how Itzel draws connections between books and the world around her. She remembers Itzel reading about immigration and drawing comparisons to her own family.
Itzel's SRI research also reflected her family's experience and her scholarship. She researched the impact of conditional cash transfer programs in Brazil and Chile, and her work earned her Eastside Excellence Honors for SRI. 
"There was not much of an overlap with what I want to do, but it's just more of my family coming from a country of poverty and deciding to look deeper on other countries that experience a lot of poverty," Itzel said.
Itzel said her family has been a big motivator.
"Seeing all the sacrifices my parents made and seeing that they couldn't achieve their goals made me want to achieve them more," she said.