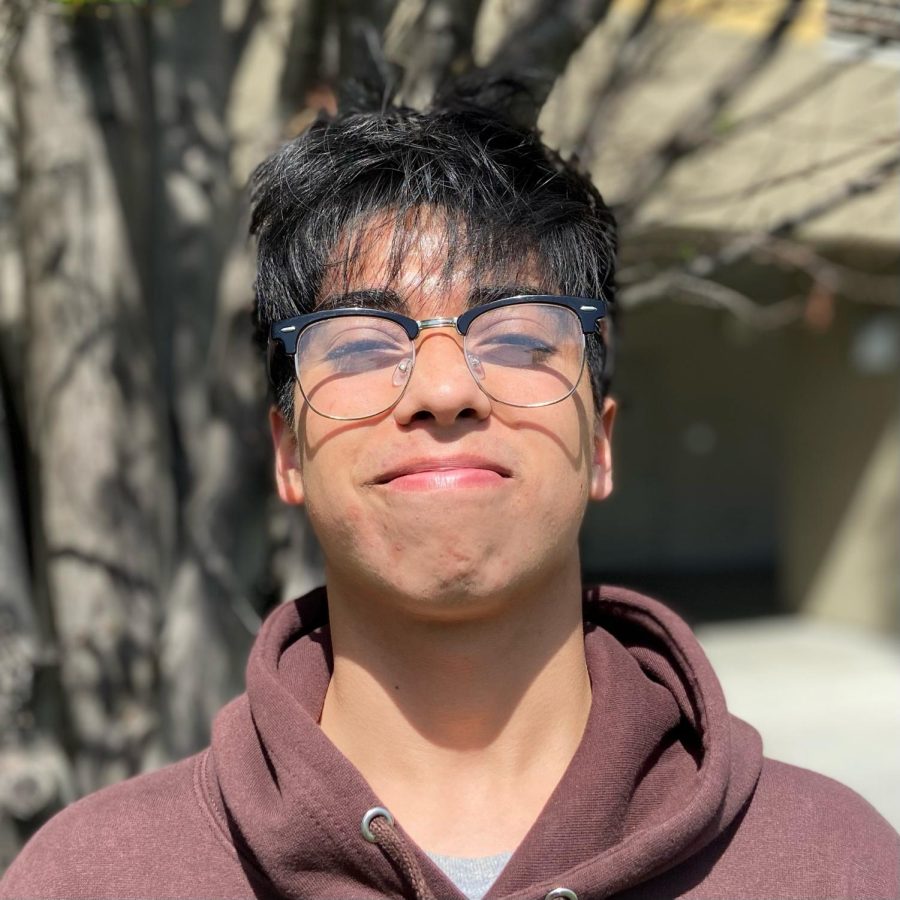 Photo by Stephanie Xiloj
Jay Rosas
On Jay Rosas' first day at Eastside as a 6th grader, he felt reserved on the new, intimidating campus. Now, seven years later, he looks ahead, confident and excited. 
"I'm most excited about opening up a new door and exploring what my future could look like," Jay said. "I've learned how to face challenges outright instead of putting them aside. I've become more mature."
Jay has also grown more creative and stylish. The summer before sophomore year, Jay became interested in tie-dying T-shirts. He began to try new things to spice up his clothing, specifically his pants.
"I started to experiment," Jay said. "I just love the whole process." 
 From bleaching to patching to cutting his pants, Jay has tried different techniques to make his wardrobe unique and exciting. He continues to learn new techniques, including learning to sew and creating graphic designs. 
Jay's classmates appreciate Jay's sense of fashion, voting him "Most Fashionable" for the yearbook. It also has not gone unnoticed by teachers. 
"I've always loved that he has such a bold sense of fashion and style," said English Teacher Amy Reilly who started teaching Jay in his sophomore year and worked as his SRI advisor. "I love seeing that sort of confidence, and it helps me understand young people to get his opinion because it's always fresh and it's always unique." 
Jay has expressed his creativity in Photography class through experimenting with graphic design.  
"Not only is Jay uniquely authentic, he's not afraid to be so," said Jay's advisor and Photography Teacher Josh Smith. "He has a passion for the things he loves in art and culture." 
In the fall, Jay will take that passion and creativity to San Francisco State University, where he plans to major in Business with hopes of one day running his own fashion company.