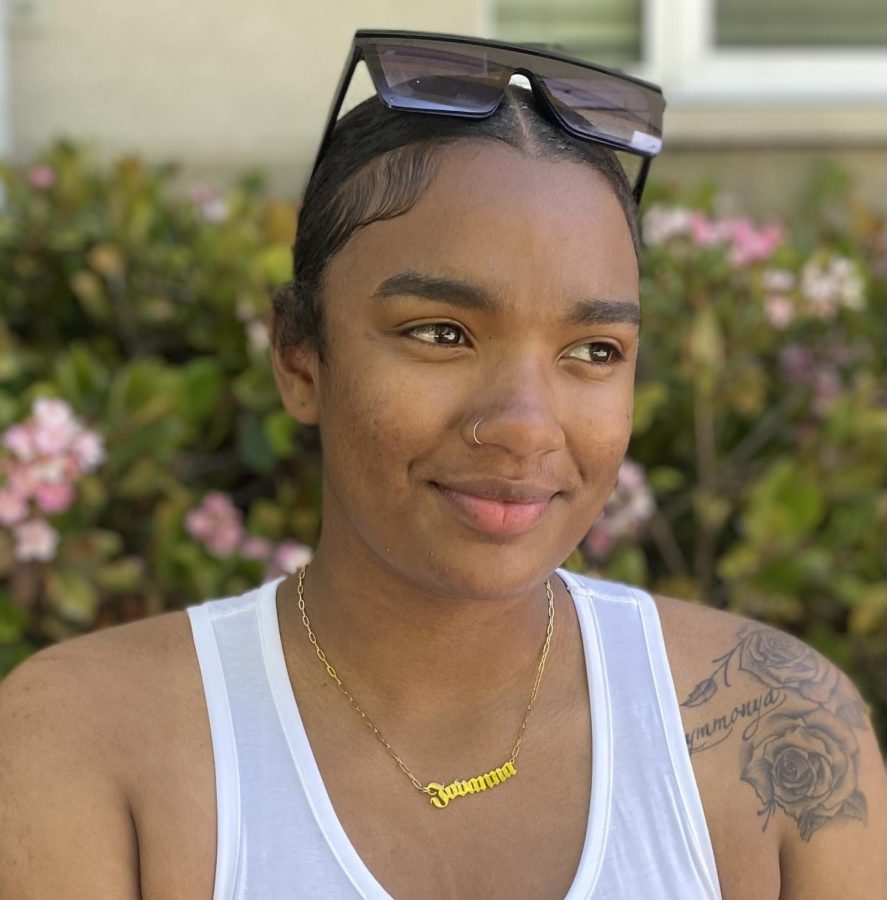 Photo by Sarai Wagner
Jojo Carter
Many know Jovanna "Jojo" Carter as one of the volleyball team captains who radiates good vibes, but they might not know about her driving compassion for others.
"I want to help babies that are in a traumatic state," Jojo said, explaining why she plans to become a neonatal nurse who works with premature babies. "In healthcare systems, they need more people of color because people of color in hospitals get mistreated so much, and I just want to change that." 
Jojo's passion for her demanding future career is driven by her caring attitude.
 "I'm definitely an empathetic person," Jojo said. "At the end of the day I really do care, it just shows in different ways, but I'm always going to be there."
Senior Maya Saams-Hoy has enjoyed Jojo's caring for the past four years. 
"I'll miss everything about her," said Maya. "Jojo's like my Day One – my ride or die." 
Maya and Jojo grew close when they became roommates in the dorms in sophomore year. Since then, they have spent a lot of time together, in the dorm and beyond, including their Friday night outings to see drive-in movies.
Senior Kianne Ferrer, Jojo's dormmate, admires Jojo's bright personality. 
"I'm going to miss her energy," said Kianne.  "She radiates this kind of energy that makes things more lively and fun." 
This radiant energy made Jojo a superstar captain on the volleyball team. Jojo played volleyball in middle school at Eastside and it became a way for Jojo to escape from her troubles and emotions throughout the next seven years.
Jojo's caring personality will guide her as she pursues a degree in registered nursing at Santa Barbara City College this fall.