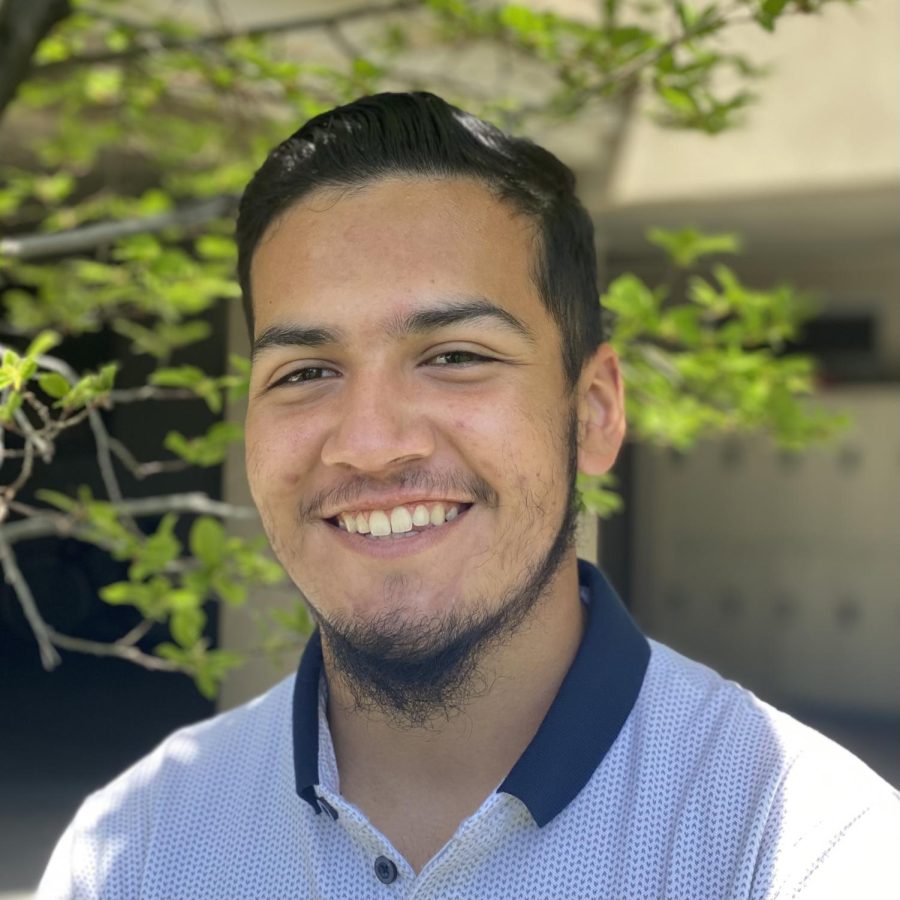 Photo by Diana Gomez-Ochoa
JP Aguilar
The first time John Paul (JP) Aguilar played T-Ball, he fell in love with it, and played baseball rigorously for the next 10 years.  The first time JP took Computer Science, he fell in love with it and took every school class he could by junior year and then added another class outside of school.
With JP, there are no half measures.
"He really cares about his people, his friends, parents and when he does something, he puts his all into it," said classmate Alondra Zamora.
JP played Palo Alto Little League and Babe Ruth until he was 15. At 14, his team won the Northern California Babe Ruth 15U championship. As a pitcher and fielder, he felt proud to have played a major role. He also has been coaching Little League alongside his father, several times a week, and working at i9 Sports, teaching baseball fundamentals to kids.
"Baseball is my way of connecting with people," he said.
Friend and classmate Judge Cantrell met JP in Little League in 5th grade and they have been together ever since, both coming to Eastside for middle school. Judge said that JP taught him to be driven and dedicated. He appreciates JP's caring personality and considers him a brother.
"JP has had so much attention poured onto him, and he feels like he should do the same thing to others," Judge said.
In high school, JP joined Band, Track & Field and Soccer, becoming captain of the JV soccer team and then varsity captain this year.
He also discovered his other passion: Computer Science. JP completed all the CS classes by junior year, earned a 2022 Excellence Award in Science, and took Quantum Computing online for seven months this year.
JP will take his passion and drive to Stanford University, to major in Computer Science and try out for the Cardinal baseball team.