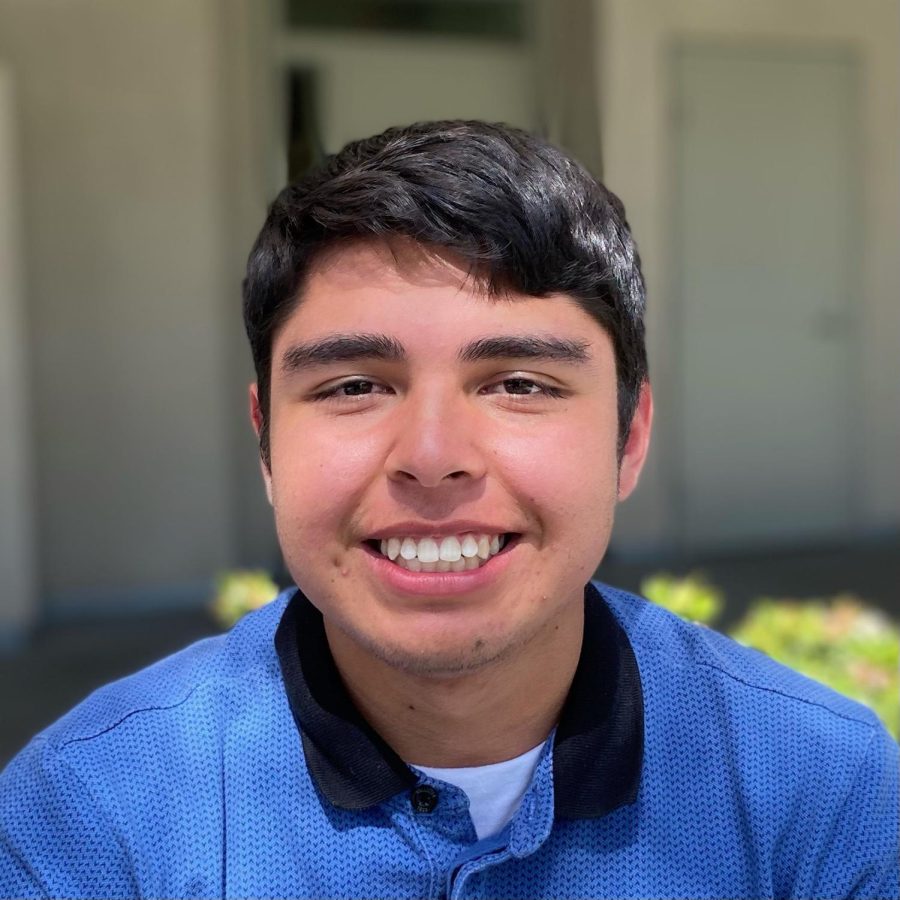 Photo by Stephanie Xiloj
Juan Lopez
Loud, funny and dedicated can all be used to describe Juan Lopez. Proud to call himself "Loudest in Class,"Juan can be found laughing and joking to bring up the energy around him. 
"Juan is always joking around in every class, no matter what," said friend and classmate, Sergio Ochoa. "Even if we're taking a test, which obviously we shouldn't be doing anything, we still laugh about something."
When Juan was nine years old, his family moved to the United States from El Salvador. Initially, Juan didn't speak English and struggled to adapt. 
"Not knowing how to speak English made it hard for me to succeed," Juan said. 
Juan applied to Eastside knowing that the school's curriculum and structure would prepare him for success. With his grades steadily improving, Juan said he is always looking for opportunities to improve, and friends agree. 
"He wants to make his parents proud, therefore he's dedicated to school," said senior Cirilo Gomez. "When he wants to do something, he'll accomplish it."
Outside the classroom, Juan can be found on the soccer field or in the music room. As co-Captain of the soccer team this year, Juan has enjoyed taking on leadership. Juan began playing soccer at age six and kept developing his skills and passion throughout.
"If I could, I would play every day," Juan said. 
Inspired by his parents' faith in God, Juan said he strives to follow in their footsteps. He plays drums and keyboard for his church's band.
"Playing an instrument is something that connects me to God," Juan said. "I feel God by playing to him and not to the people, it makes me happy."
Juan aspires to become a detective because he enjoys finding evidence and solutions to problems. Juan will take his good humor and determination to San Jose State University to major in criminal justice.