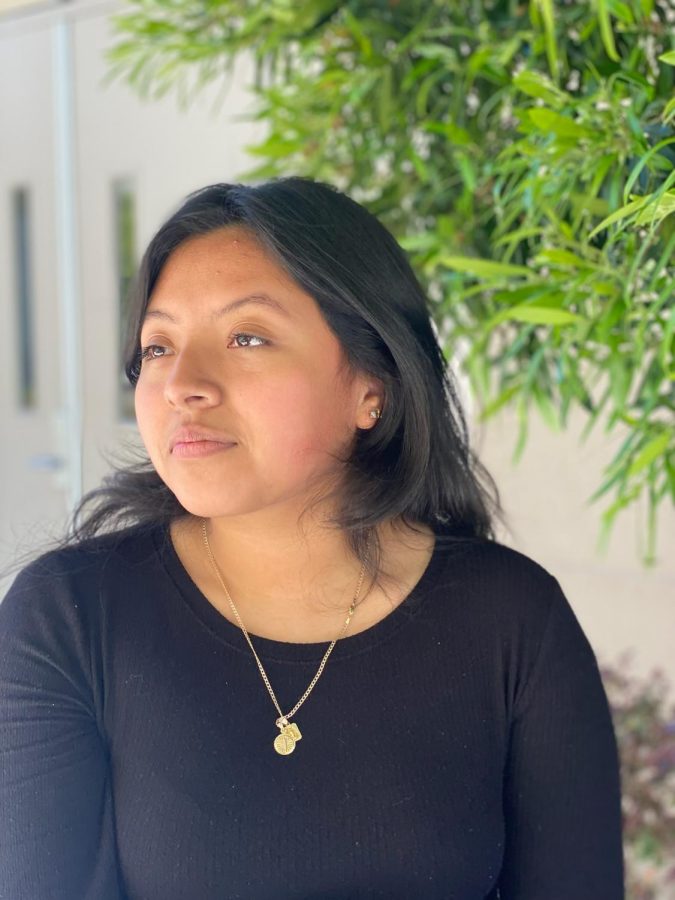 Photo by Diana Gomez-Ochoa
Lizette Hernandez
Incredibly smart and creative, Lizette Hernandez impresses everyone she meets. She has made the Dean's List every single marking period for four years, received multiple academic awards, including a 2022 Excellence Award for Critical Thinking, and she is the current President of the Refurbishing Club.
Knowing the importance of coding in future careers, Lizette first took Computer Science as a sophomore.
"I've always liked to build things or create things," Lizette said. "I've always just been very hands-on with everything I do."
Lizette applied this passion in the Refurbishing Club, which repaired used computers to send to developing countries.
Lizette has always been family-oriented and her parents have motivated her to succeed academically. When it came time to choose a college, though, Lizette focused more on her own goals and decided to move across the country to study at Columbia University's school of engineering in New York City.
"Now that I'm taking charge of all my decisions, it's like me finding a place where I can grow," Lizette said. 
That won't be Lizette's first big move. Seven years ago, Lizette's family moved from Illinois to the Bay Area. At Costaño Elementary School, she met classmate Indira Villeda, who became a close friend. 
"Every bad thing I've gone through, I haven't gone through it alone, I've gone through it with her," Indira said.
Lizette found a second family with her friends. For the last semester of her senior year, she decided to move into the dorms to spend as much time with them as possible before graduation. 
Senior Esmeralda Lopez recalled that Lizette was "just a quiet girl in a hoodie" when they first met as incoming freshmen. Then she learned that Lizette was someone you can "talk to once and then get along with so easily."
 Indira agreed, adding, "She's so intelligent and wise beyond her years."